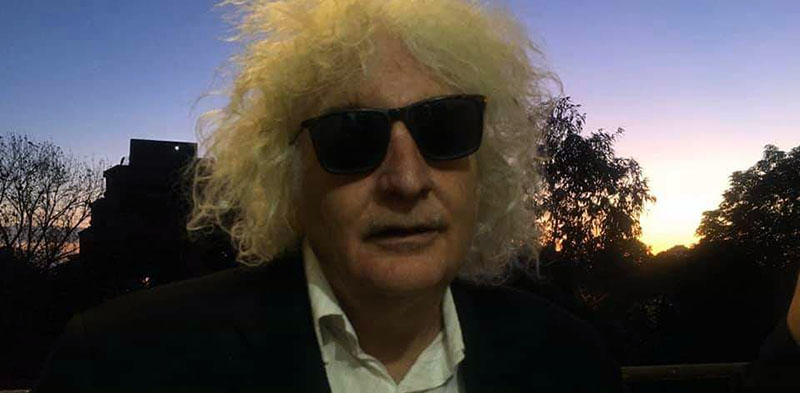 EDWIN GARLAND
Guitarist with Moonlight 5, Waxworks, Dwarfthrower
I-94 Bar reviewer
Sydney, Australia

I am sure many will say the same: This has been a shit of a year. Even so, I included much more than ten. Who cares !!
The passing of Greg Sawers
One piece of news hit me in the guts: Greg Sawyers' death. What more can be said about this real local legend and complete old school identity. He could be fit equally well at the Marrickville Bowlo or Annandale Hotel (R.I.P.) or the Wentworth Park dog track with his working -class dreams and love of supporting pure rock 'n' roll. Band manager Greg Sawyers took over when God got drunk. For Ian Rilen, Louis Tillet, Steve Lucasand Steve Balbi, he was their minder and advocate. He always had a couch for those in need and was willing to cook up his bacon and eggs when they woke sometime after midday. Greg was all heart and part of a Sydney music scene that is now gone.