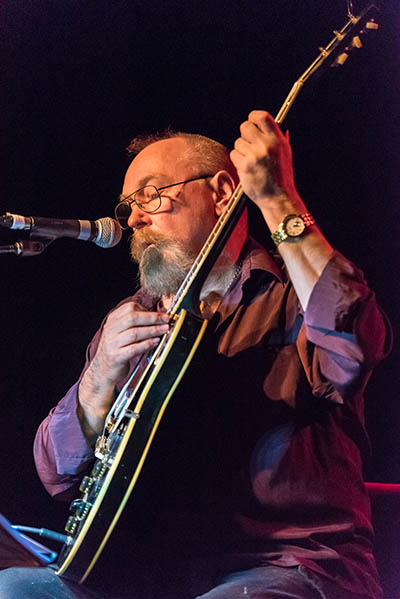 Bob Dylan once said: "I should have never been successful: I was a fluke" In other words: Music that I write and perform, historically speaking, has never had mass appeal, he explained.
I have to agree with that; art that is intelligent, at times challenging and thoughtful does not generally have mass appeal (with a few exceptions.) KISS, One Direction and The Eagles have all sold mega tonnes of albums. delivered in massive crates (along with packs of Cornflakes) to mega stores, and still play sold-out arenas.

Meanwhile, artists like Ed Kuepper are down the road performing in small clubs, releasing music on their own labels and playing in intimate settings to refined music geeks and fans who like to think about their music.
It was tiny clubs where you could go to see Coltrane, Mingus or, on another level, Dave Van Ronk. It is perfect that we can see Ed in these venues.
The Camelot Lounge is quite a special place. It is a decent live venue in Sydney. So much care and thought has placed into this venue, which also includes the downstairs Django Bar.
It's like a well-manicured museum - right down to the camel obsession and the food announcements that mimic RSL clubland bingo calls.
"No 67 your pizza ready and that rhymes with heaven" is quaint, and annoying at the same time: that said the booze is a good price. Places like this are truly a godsend.