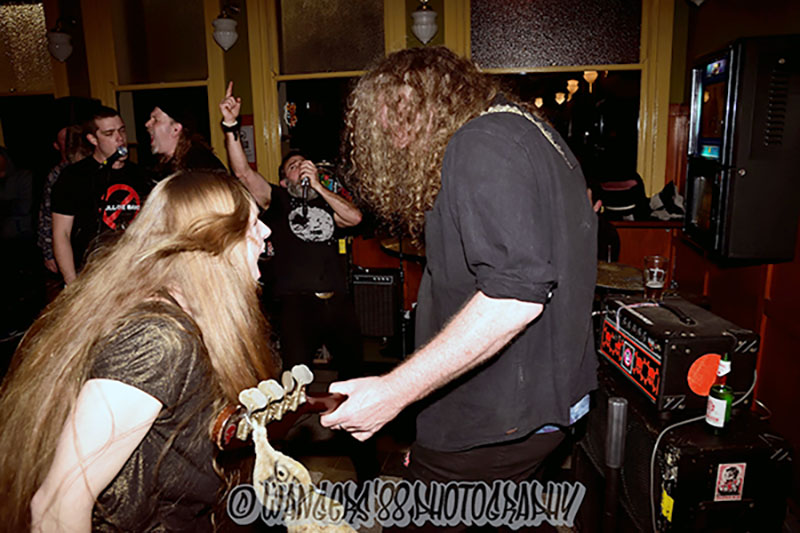 Sarah telling Hermann from Fear and Loathing not to swear.
Fear and Loathing
The Filthy Gypsies
Lucy the band
Swamp Kitteh
The Federal Hotel, Semaphore, Adelaide
August 24, 2019
Photos: Wayne Ridley
What a pack of bastards. The folk in the bands, I mean. I wasn't going to review this gig, partly because the sound wasn't as good as it could have been, I missed most of the first act's set (and they were damn good and deserve a better review), one of the bands was using a stand-in bass and extra guitar player and... well, I hadn't gone with the intention of reviewing anyone, just a couple of brews and some friends. And the bastards have asked me to review the thing.
If I could claim to have been too drunk, I would.
Oh, yeah, "full disclosure" as the Barman says on occasion, I know a lot of these folks. But you, I-94 Bar reader, may rest assured that I would never review a band unless I thought them worthy of your attention. All I will add is that I wore my latest and current favourite Chickenstones T-shirt.