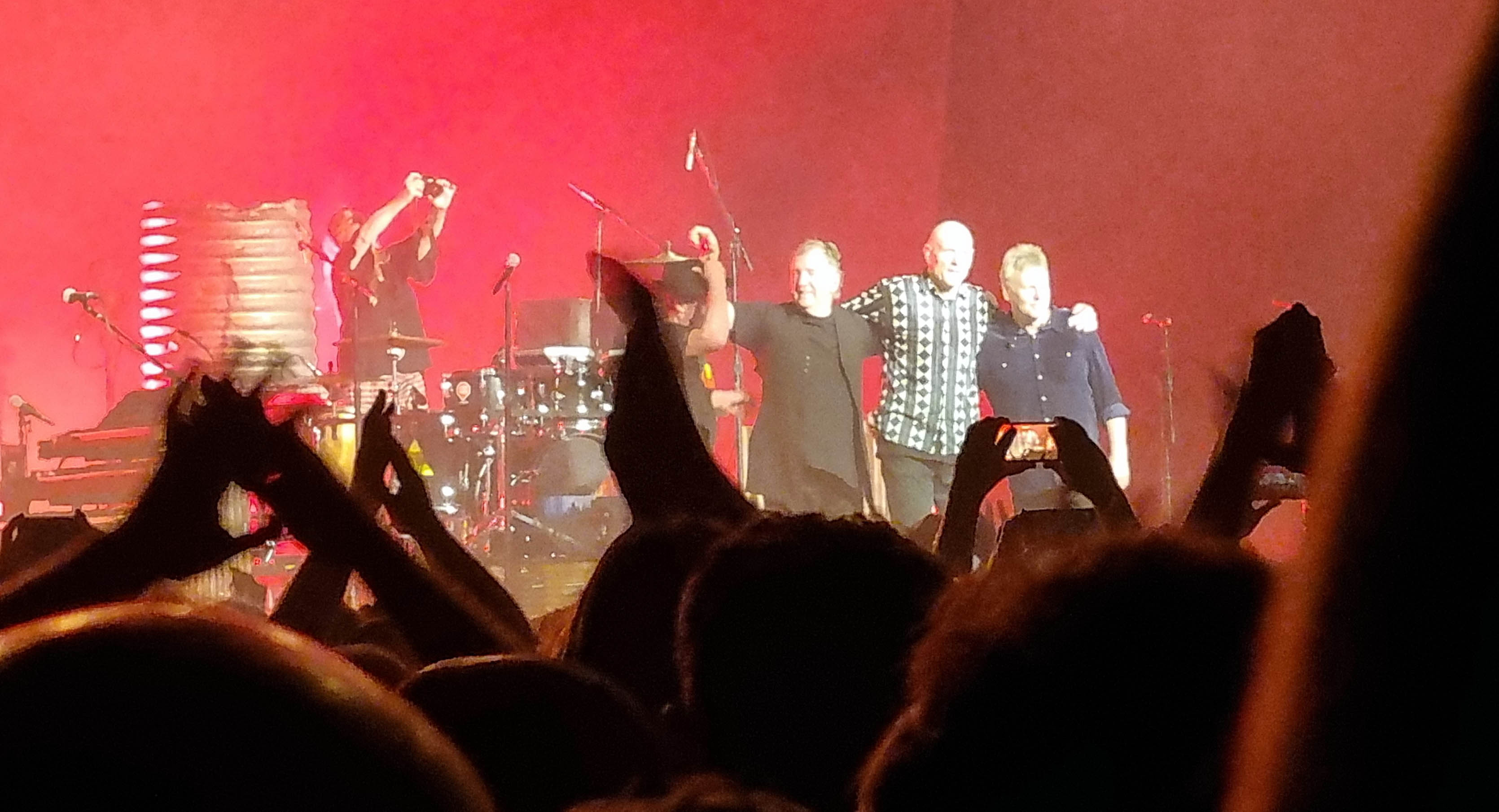 Midnight Oil
Hordern Pavillion
Monday, 3 October 2022
Shona Ross photos
Midnight Oil are Australian icons. People are often divided about where the split in their canon lives… that point where they stopped being a pub rock staple and moved into political activists. People of a particular political persuasion love them; they worship the ground they walk on, while their detractors feel equally aggrieved by their preaching. While tonight was one for the true believers, it also had something for everyone.
The Hordern has been the scene of Sydney's greatest rock shows. This was one of them. It was the end of an era, probably where the last doors of an eight-tonne touring truck slammed closed on the glory days of Aussie pub rock. By the looks of the crowd of aged and gnarled surfers, elderly vets of rock days gone by, and the second and third generations of Oils fans, they couldn't have kept up the pace of a five-night-a-week gigging schedule, anyway.
Wandering past the venue on our way to the Captain Cook Hotel pre-gig, the faithful were assembling en masse nearly three hours before kick-off. Hordes of worn T-shirts, black with the familiar yellow cover of their second album, "Head Injuries" adorned every second or third punter… as we neared the end of the Hordern and opened door gave us a glimpse of the Oils sound checking their 2020 staple "Gadigal Land" … and it sounded good. It augured well for the night ahead.