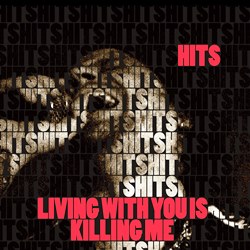 A heads-up that the wonderful debut album from Brisbane's HITS, "Living With You Is Killing Me", is being re-issued in re-mixed and re-mastered vinyl format on both sides of the world.
Brisbane label Merenoise is doing the business in Australia with Beast Records unleashing this baby in France for Europe and the Rest of the World.
They won't last long so avail of the links in the label names. We've heard a digitised version and even that sounds great, with greater dynamic range and new life in the bottom end.