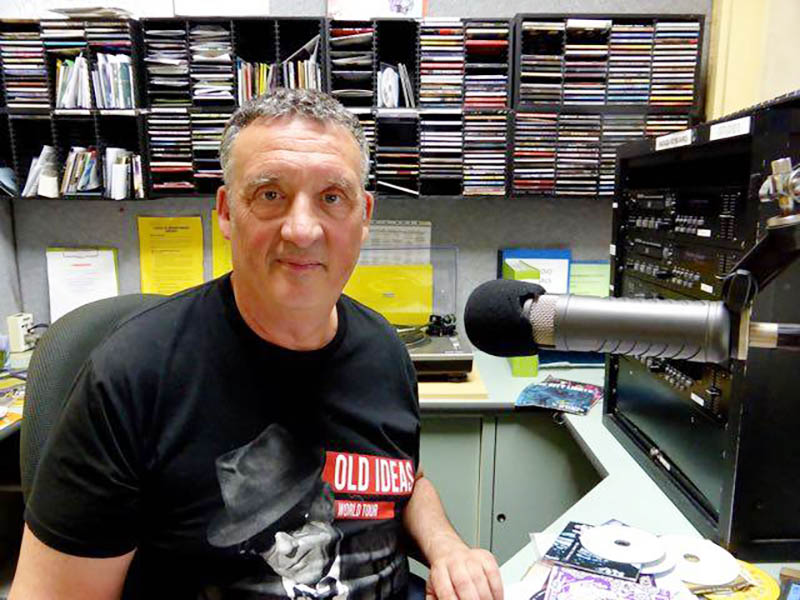 KEVIN "BIG DADDY K" CHERRY
2RRR-FM host of "Sydney Sounds"
Sydney, Australia
I'm sure that everyone agrees that 2020 has been a shitty year. The worst I can remember in my 60 years on this planet. I'm not generally into reminiscing and my bad short term memory usually prevents me participating in these types of lists. Living on the Northern Beaches area of Sydney and being in lockdown for the second time, however, I've decided to attempt to give my impression of the year's music events.
The last band that I saw before the first lockdown in March (which resulted in all the gigs I had planned to go to in the following weeks collapsing before my eyes like a stack of dominoes) was THE MEZCALTONESat The Orient Hotel in Sydney's The Rocks district.
THE MEZCALTONES are a fantastic Mewxican Hillbilly Surf band from the Northern Beaches fronted by COL "PADRE" PORTER, his guitar-slinging wife NERALYN and whip-twirling, go-go dancing, singing percussionist, MISS MIMI, as well as the three other members. They always put on an entertaining performance of original songs and crowd pleasing covers and obscurities. They attract an audience that loves to get up and dance.
I also saw them at a socially distanced performance at The Marrickville Bowlo, which was a different atmosphere due to the restrictions, which meant that none of the audience could get up and dance or even stand with a drink in their hand.