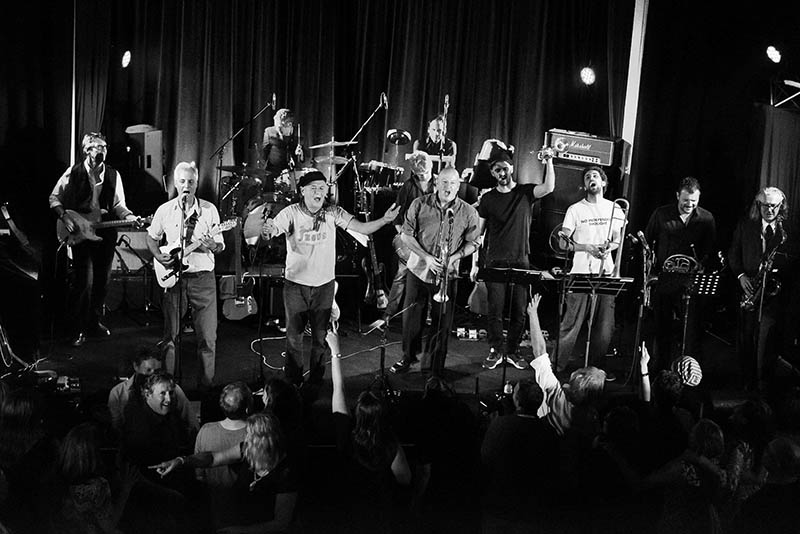 Jack Howard's Epic Brass has already blitzed hometown Melbourne and he's taking it north to Sydney's Factory Theatre on June 2 with an all-star cast.
Jack Howard's Epic Brass is a celebration and an exploration of the great horn hits and hidden gems of Australian rock – from Hunters and Collectors and the Oils to The Saints, The Laughing Clowns and Wet Taxis, the show features an incredible set list of killer brass tunes.
The Epic Brass band features a mighty four-piece horn section. Jack is joined by a terrific cast of guest singers and players – Ron Peno (Died Pretty), Paulie Stewart (Painters And Dockers), Steve Lucas from X, Penny Ikinger (Wet Taxis) and Melbourne sensation, Fiona Lee Maynard, who bring their style and energy to this uniquely powerful show.