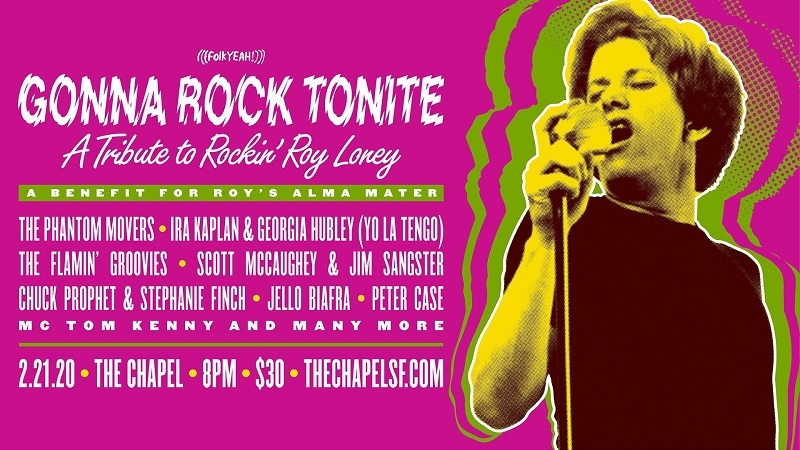 San Francisco will be the place to be in February when a stack of friends and former bandmates pay tribute to the late Roy Loney.
The original lead singer for the Flamin' Groovies passed away in December at the age of 73 after complications from surgery. Loney was with the band for two of its greatest albums, "Flamingo" (1970) and "Teenage Head" (1971) and went on to a long solo career.

One of his bands, The Phantom Movers, will be part of the tribute gig, as well as the current line-up of trhe Flamin ' Groovies, frmted by Cyril Jordan. Jello Biafra, Peter Case and Yo La Tengo members Ira Kaplan and Georgia Hubley are among other guests.