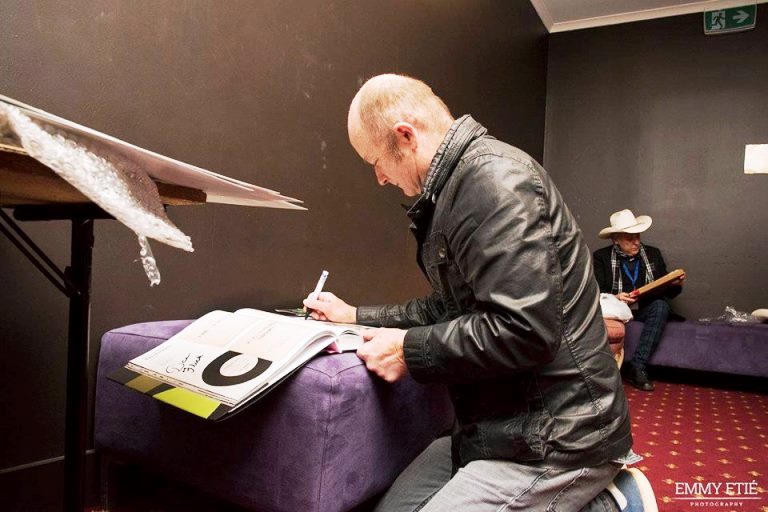 Hoodoo Guru Dave Faulkner adds his autograph to a copy of "Product 45" at the Sydney Spencer P Jones Benefit. Emmy Etie photo
It was a few weeks ago that a parcel was waiting for me on my veranda. This is not unusual as I often order my vinyl from overseas. I even get the odd review copy of a record. This package was much larger and there was much more weighty. It was the stunningly beautiful book Product 45 Australian Punk/Post-Punk Single Record Covers".
I sat down and carefully unwrapped the packaging, opening the first few pages, and my first impression was the high-weighted GSM quality silky paper. This was not the standard book that you would pick up at Dymocks. It had the sense of a limited edition, extremely high-standard production by people who had taken so much care and pride with their talent invested in the design.