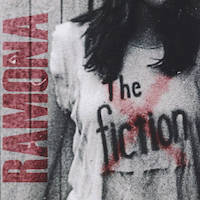 Ramona - The Fiction (Off The Hip)
Simple songs simply done is a time-honoured formula often born out of necessity rather than choice. So it was in the beginning for The Fiction, a Melbourne punk band that sprang up 40 years ago, burned briefly and fell apart before spawning International Exiles and Little Murders.
Only around for a year, The Fiction was fuelled by the nascent songwriting talents of frontman and expat Englishman, Rob Griffiths, and guitarist Rob Wellington.
Their influences were what was coming out of the UK punk scene in the '70s, as much as Melbourne visitors Radio Birdman and the Saints. The important point-of-difference between the UK and Australia back then was that the local standard of living made it hard to get too angry at anything much, relatively speaking.