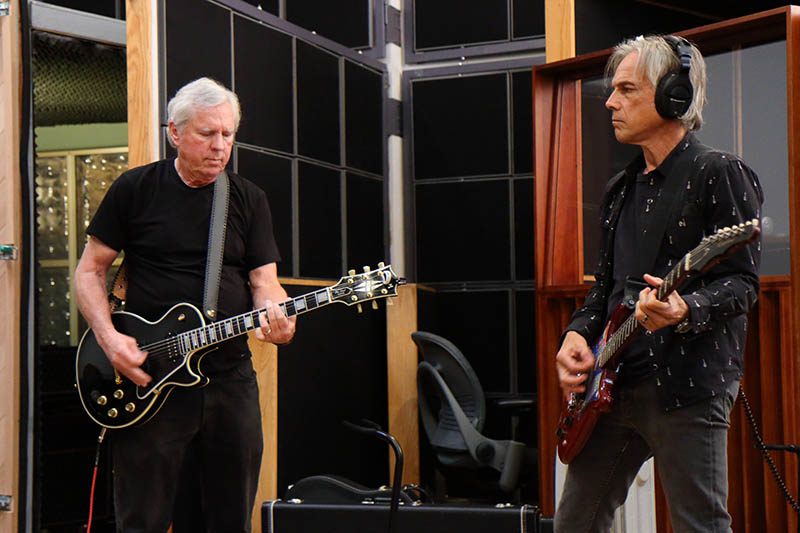 Studio work: Jqmes Williamson and Deniz Tek. Franklin Avery photo.
It's a back to basics, guitar album but "Two To One", the joint effort from James Williamson (Iggy & the Stooges) and Deniz Tek (Radio Birdman), had a complicated gestation that birthed a record in the nick of time.
Commissioned by Los Angeles label Cleopatra Records a year out from its planned release, most of its 11 songs were worked up in face-to-face sessions in Hawaii, where Tek now lives and Williamson spends half his year at his vacation home.
After Williamson went back to his home in San Francisco, the songs were refined via file sharing before Tek flew to the mainland in December last year for rehearsals and a recording session for the basic tracks at Studio D in Sausalito, California.
Sessions for vocal tracking and guitar overdubs followed on both sides of the Pacific. The record was mixed and about to be mastered when the first ripples of the COVID-19 pandemic became a global tidal wave.