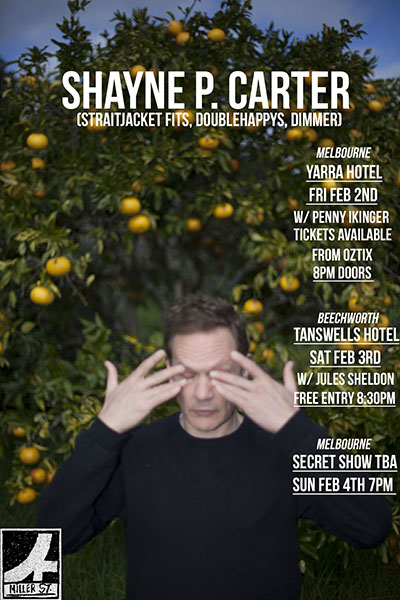 Shayne Carter first emerged on the New Zealand rock scene in the '80s with his high school punk band Bored Games and their "Who Colonel Mustard " EP, which was one of the first releases on Flying Nun Records.
Part of the original "Dunedin Sound" scene, Carter went on to become a major player in the Flying Nun independent rock story as the singer-songwriter and guitarist in outfits such as Straitjacket Fits, Doublehappys and Dimmer.
Carter is Melbourne-bound for three shows in February - hist first since 2016 when he and his band played a searing three-night residency at the Yarra.
Regarded as one of New Zealand's greatest alternative rock figures, Carter has carved out a distinctive and innovative body of work that places him in the top pantheon of that country's best songwriters.
His band Straitjacket Fits - a group that became well known to Australian audiences in the '90s - produced a blend of rock dissonance and melody that became hugely influential; predating both the shoe gazer movement and the angular rock of bands like Radiohead and others of a similar ilk that followed in Straitjacket Fits' wake.