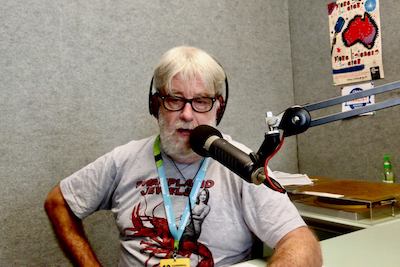 2019 was first year for a while that I wasn't doing a radio show and being in Canberra for work, I felt I was little bit out of the loop. Nonetheless, it was another memorable rock 'n' roll year and here's my top10 in no particular order.
Kim Volkman and the Whiskey Priests at Marrickville Bowlo in Sydney
This took me back to when I first started seeing bands in Melbourne in the mid '70s. It was no-nonsense loud rock. Two really good guitarists on top of a solid rhythm section. I loved how the band occupied half the stage and hardly broke formation through the gig. The record's pretty good, too.
Sue Telfer Tribute in Sydney
It was really sad to lose Sue. She was seriously special and it was great to see so many people come out and so many good bands turn it on. All the bands I saw were great with X as a four piece the standout. I reckon it was the best gig I've seen Steve Lucas do.