the stanleys - The I-94 Bar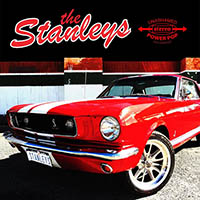 Let's resist the cliched temptation to wax lyrical about something something mysterious in the water content in Perth, Australia, producing peerless pop-rock music. It's been done to death and Swan Lager was more likely the culprit.
The Stanleys (or the two principals) hail from that most isolated of state capital cities but make music that could have come from anywhere on the globe where there's a love of harmonies, big guitars and sharp hooks.
Here's a band that, for once, has done things the other way round. Meaning, they've played hundreds of shows since 2011 but have only released their debut album now. This is not the done thing in these times of manufactured pop and inspid TV talent shows.