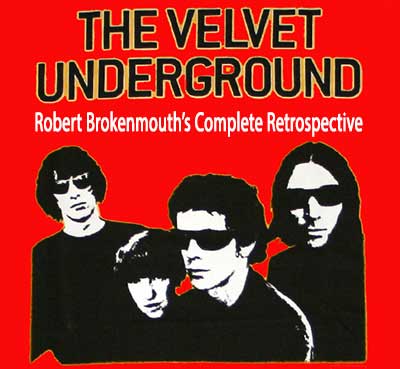 So on to "The Velvet Underground" (aka The Third LP). As Velvets fans know, this is the first LP with Doug Yule replacing John Cale.
Disc One is the more usually recognised Val Valentin mix (the mix used for the 1980s reissue onwards); Disc Two is Reed's slightly later 'closet' mix (the mix used for the original 1960s LP), or or Peel Slowly) and, for the first time in any broader sense, the Promotional Mono Mix (with the two shorter songs from the single).
The Val Valentin mix is the one I grew up with, as did several generations of later fans and musicians; so both mixes are obviously essential in the same box set, as is the rarely-heard promotional mono mix - it was several years became stereo became the norm, rather than mono. Curiously, the mono mix reduces the length of several songs, but adds a few bare seconds here and there.
In 2014, Discs Five and Six here were revelatory, ensuring purchase (one of the reasons I forked out). Most of these recordings were unreleased in 2014, but today, in the light of the "Matrix Tapes", surely they're surplus to requirements.
I mean, there's nothing wrong with these last two discs in themselves, or the order in which the songs appear here; these discs present the band doing two very different gigs; they're at their most ferocious and their gentlest. Me, I rather enjoy the different tracking (to the "Matrix Tapes") which the Deluxe Box provides here, so I'll be returning to these discs myself. But you shouldn't need this box for that reason if you already have the "Matrix Tapes".