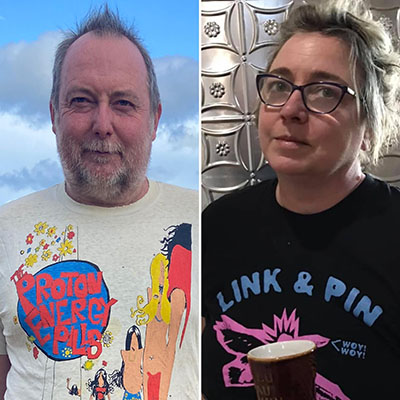 TOP 10 FROM OUTTASPACE!
By Adam Brzozowski and Milly Dalton, co-owners at Link and Pin cafe and live music venue, Woy Woy, NSW, and the Outtaspace record label.
The label went a bit quiet (because REASONS), but we're ending 2021 with a BANG!
1. NOT THE JOHNNYS Link and Pin, New Year's Day 2021
Hoody, Slim and special deputies Kane Dyson and Matt Brown had the audience fit to bust; it was our first proper rock'n'roll show in the beer garden after the Avalon COVID spike. There were a few tears between us when the fellas ripped into 'Injun Joe'. You can see THE JOHNNYS live at Link and Pin on 9 January, 2022! Tickets here.