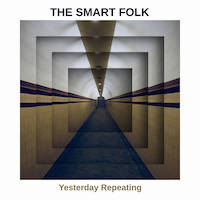 Yesterday Repeating - The Smart Folk (self released)
There's a treasure trove of slightly backward-looking, beat and mod-based pop by veterans coming out of the UK on a coterie of labels like State Records and Damaged Goods right now. Aussie band The Smart Folk would be right at home on either of them.
It doesn't have the explosive pop brashness of The Embrooks or the raw swagger of Graham Day or CTMF, but "Yesterday Repeating" displays its own slightly darker charm.
Born out of a mod revival duo in Sydney six years ago, these old codgers have become a staple on their hometown's small but tenacious live scene. "Yesterday Repeating" is their debut full-length album and it's reflective of the quartet's stylistic starting point without being limited by it.