Hard-Ons deliver in homecoming gig at the Lansdowne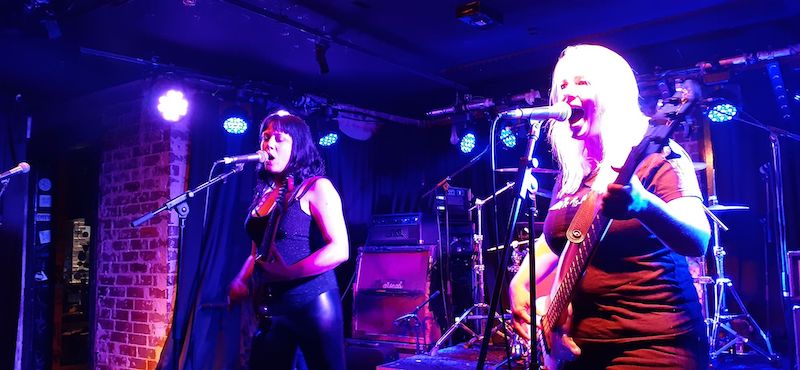 The Mis-Made in fulll flight at Sydney's Lansdowne Hotel.
The Hard Ons + Arse + The Mis-Made
Lansdowne Hotel, Sydney
December 13, 2019
Didn't think I would get to see this gig but very happy I did. If anyone says that girls can't rock, they obviously were not at the Lansdowne tonight to see The Mis-Made.
Mis-Made kicked off the proceedings with a tight set of blitzkrieg killer metal tunes. This is the sort of set that gives you goosebumps. Guitarist-singer Jessamine Finlayson's vocal style reminded me of Patti Smith and the band was tight.
Arse came up next with a toxic concoction of brutal, kinetic energy. In your face rock and attitude. Always a pleasure to watch.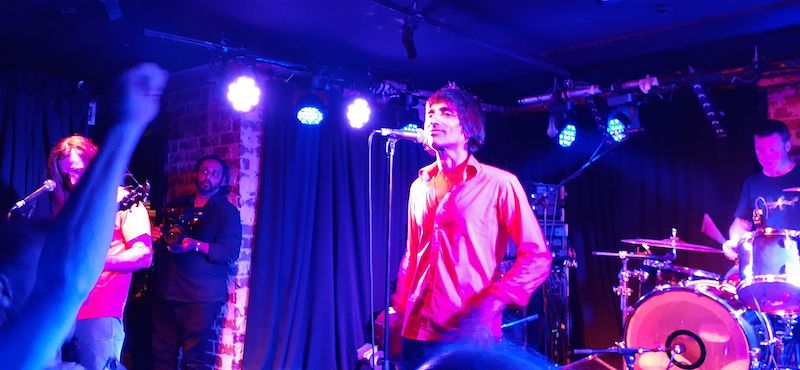 Keish stands and delivers.
Finally, the Hard-Ons took to the stage and the combination of Ray, Blackie, Keisch and Murray took off like a rocket. Playing their new album "So I Could Have Them Destroyed" which contains some killer tracks, they had the audience begging for more at this show, one of th final ones on a national tour.
With encores "She's a Dish", "On and On", "Squat House" and "Wog Food", the Hard Ons bowed out in style.
Their chemistry and camaraderie that exists to this day is a testament to the fact that they are truly a band to be reckoned with. This was one of those concerts.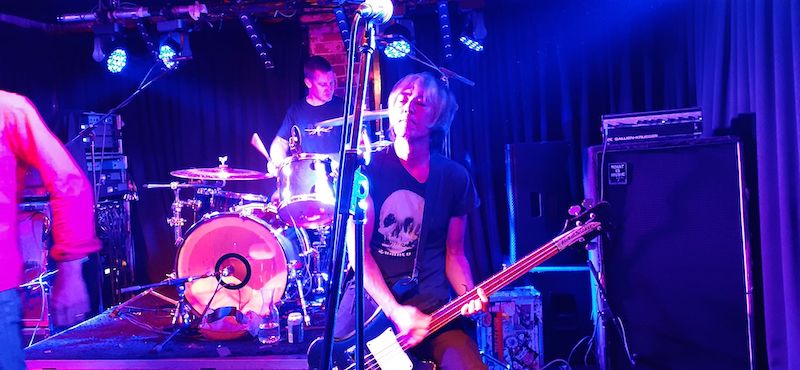 Ray Ahn in a bass moment.
Tags: hard-ons, live, sydney, lansdowne, the mis-made, arse