These are a few of Primal Scream guitarist Andrew Innes's favourite things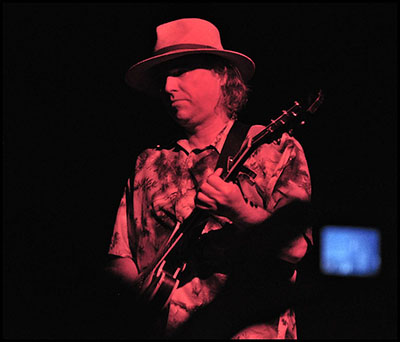 Primal Scream is back in Australia for the first time in six years this month, on the back of recent albums "More Light" (2013) and "Chaosmosis" (2016) but focussing on their 30-year back catalogue.
Co-founding member and guitarist ANDREW INNES spoke to the I-94 Bar's EARL O'NEILL this week and expounded on a handful of topics that are close to his heart...
My First Records
My mum used to come home with a big pile of seven-inch singles that were a bit beaten up. I think they were ex-jukebox; all sorts of things, Beatles and Stones but strange country and western records, comedy records...so I was exposed to wide spectrum of music. Apparently before I could read I could tell which song it was by the colour of the label and the shape of the words.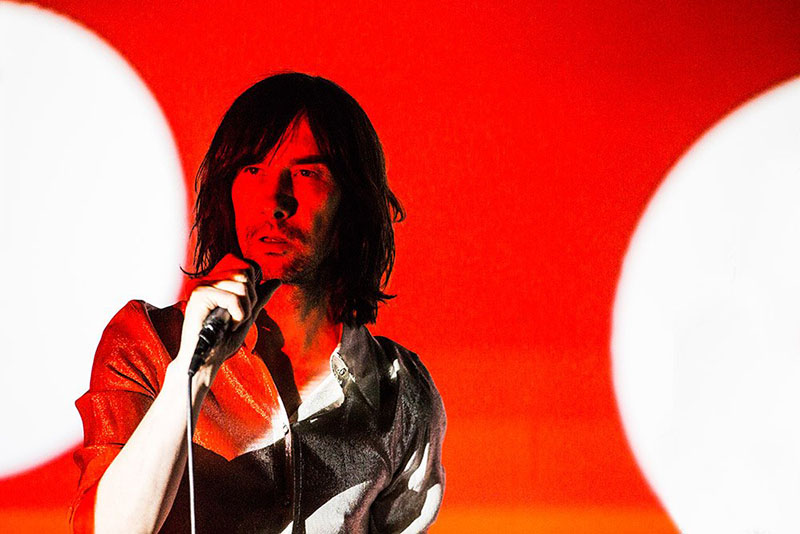 Primal Scream frontman Bobby Gillespie.
My First Record Shop
There was a record shop in Glasgow called Bruce's, he went on to manage Simple Minds, we'd all be 14, Saturday afternoon we'd get in his record shop and he'd play all the latest punk records and he'd let us stand in the shop cos he knew that sooner or later if he was nice to you, you'd come and buy your record from his shop. They were meeting places, what gig should we go see and we met people you wouldn't have normally met, different people from different backgrounds and walks of life, all because you were in a record shop listening to music. Its a real shame that that's gone from the world.
Growing Up in Glasgow
Glasgow was a great place for music; there were loads of pubs for bands. Your parents, even if they were sitting there getting drunk, they'd probably end up in a sing song so you were just surrounded by it. At the time you - must have thought it was normal. Lots of working men and women wanted something to do, it was their escape from the daily grind to go dancing.
Earliest Motivations
Girls wouldn't talk to you if you weren't good at football so you better learn to play guitar. I always wanted to be in a band and I've just been lucky to get paid for it. This (teacher) made me stand up and say I wanted to be a pop star and the whole class laughed at me and I thought "You bastard". You had this real punky attitude the first time you were on Top Of The Pops cos it was for all these people, there was a good chance they'd be watching and they'd be jealous.
The Song That Broke Primal Scream
The first time we heard 'Loaded' we thought it was rubbish and we sent him back in to do another version. Andy Weatherall (remix producer) tells this story that he got a threatening phone call from this Scottish guy telling him to effing destroying it, we don't want to hear our song, we want you to destroy it.
The first time I heard it, we were dropping acid to it and Weatherall was playing it at this nightclub under the Westway in London and the whole crowd started going 'woo woo' like 'Sympathy for the Devil', along to it and I thought this could be a hit record 'cos they all went nuts to it. That was my favourite moment. When it was underground it was a great feeling and six months later everyone was doing it. When the whole school's doing it it's not as much fun as when it's your own little club, when you're a bit of an outsider.
Making a Living in 2018
I think it (touring) is everyone's main income (these days). Spotify's the worst, they just don't pay you. Well, they don't pay you very much. To get minimum wage on Spotify you have to get six million plays a month. It's harsh. You talk to young people and they seem to be in three or four different bands at the same time, because they've got to earn a crust.
All the old venues have gone cos they want to turn them into malls. The street (near Tottenham Court Road) was all guitar shops, they've been there for a hundred years, they've all gone – (replaced by) the same shops you see at the airport.
You don't actually get to meet people and like them, you just call each other names on Twitter.
PRIMAL SCREAM AUSTRALIAN TOUR
Thursday 15 February - Metropolis, Fremantle – 18+
Friday 16 February - HQ, Adelaide – 18+
Sunday 18 February - Forum Theatre, Melbourne – 18+
Tuesday 20 February - Enmore Theatre, Sydney – 18+
Wednesday 21 February - The Tivoli, Brisbane – 18+
Tickets here
Tags: primal scream, 2018, australian tour, andrew innes, bobby gillespie, chaosmosis, more light