Details

By

The Barman

The Barman
Finally! Radio Birdman documentary makes it to DVD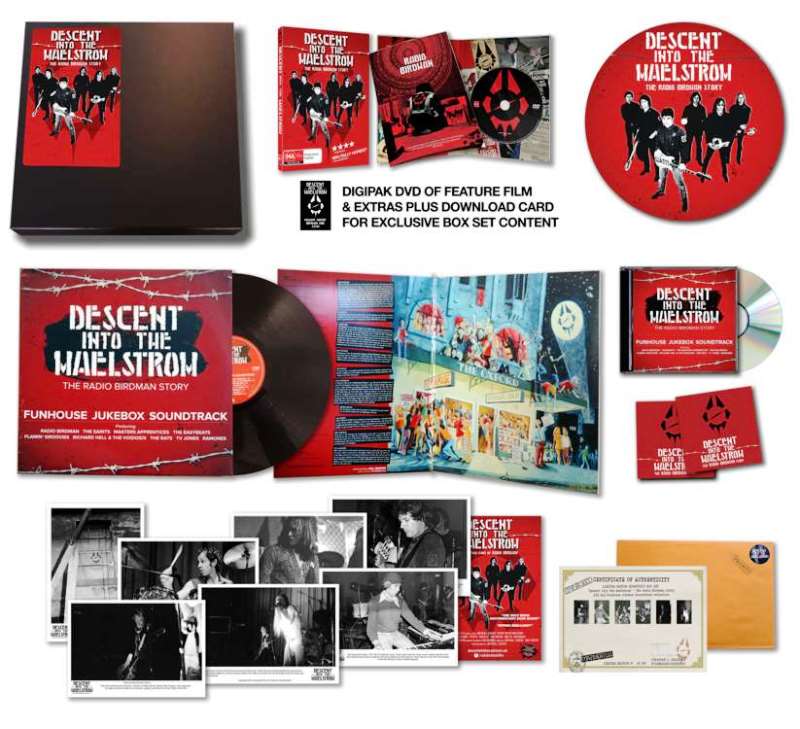 The long awaited DVD of "Descent Into The Maelstrom: The Radio Birdman Story" will be released in Australia on September 21, with Europe, the USA and Japan to follow.
The DVD will come in a digipak or deluxe edition, the latter with a swag of extra collateral, an LP of the soundtrack, bonuses and a signed certificate of authenticity.The standard DVD also contains a wealth of previously unseen interviews. Pre-orders of the digipak and deluxe sets are open here. The deluie edition is pictured above.
We'll post news about the overseas releases as it comes to hand.
Director Jonathan Sequeira's campaign to have the world-acclaimed documentary screened on free-to-air TV in Australia via the national broadcaster, ABC, continues and you can lodge your own protest via the link at the bottom of this page.