Friends rally around Aussie bluesman Chris Wilson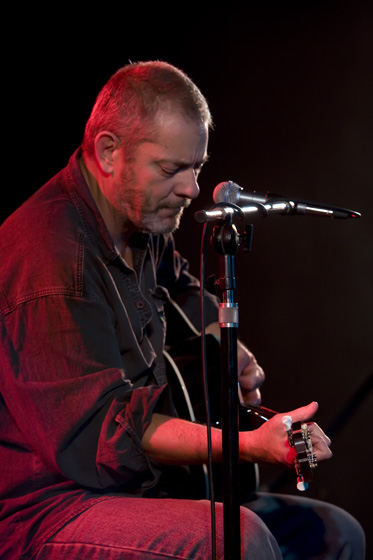 Legendary Melbourne bluesman Chris Wilson (Crown of Thorns, Harem Scarem) has pancreatic cancer.
The multi-instrumentalist - best known as a stunning vocalist and stellar harmonica player – has been a fixture on the Australian music scene for 40 years, collaborating with bands and performers as diverse as Paul Kelly, Diesel and X.

A benefit concert is being organised at the Corner Hotel on Friday, August 24. The first round of acts on the bill includes Steve Lucas, Kerri Simpson, Finn & George Wilson, Jerome Smith, Barb Waters, Shane O'Mara, Barry Palmer, Tim Rogers, Dave Hogan, Jo Jo Smith, Matt Dwyer and radio's Max Crawdaddy on the decks. You can buy tickets here.
A GoFundMe campaign for the Wilson family is operating here.
Mandy Hall photo
Tags: benefit, cancer, gofundme, chris wilson, crown of thorns