Details

By

The Barman

The Barman
Groges tribute tracking to be a sell-out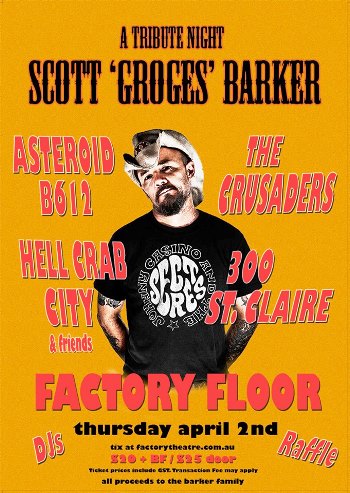 Get in fast if you want to be a part of the Sydney tribute to late Hell Crab City singer Scott "Groges" Barker, who suddenly passed away in January. The gig is on track to be a sell-out.
As well as sets by Hell Crab City with guestr vocalists and 300 StClaire, Asteroid B612 will reform its original line-up (with Bullet McIvor on vocals and Leadinger on guitar) and The Crusaders will make a rare re-appearance.
It's happening on Thursday, April2 at the Factory Floor in Marrickville. All proceeds will go to Scott's family. Tickets here.