Details

By

The Barman

The Barman
Hydromatics albums being re-birthed by Easy Action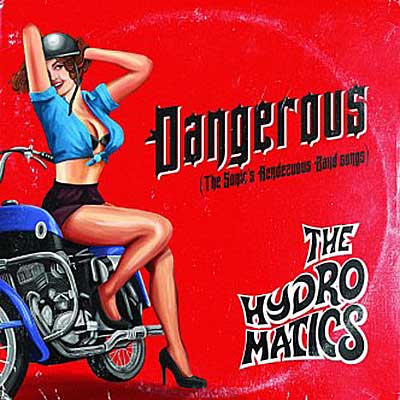 Here's huge news for fans of Sonic's Rendezvous Band. The first re-issues from The Hydromatics' back catalogue on UK label Easy Action are ready for pre-order.
The Hydromatics were a '90s trans-Atlantic supergroup of sorts, fronted by Scott Morgan (Sonic's Rendezvous Band, The Rationals) and reprising material by Sonic's Rendezvous Band, as well as fresh originals. Their original line-up included Nicke Royale of Sweden's Helllacopters and Dutchman Tony Slug (The Nitwitz) and they toured Europe extensively.
This is a band that had power to burn that shone a fresh light on Sonic's Rendezvous Band by doing justice in the studio to material that we'd only heard on dodgy bootlegs.
'The Hydromatics" is a re-mastered CD version of the group's debut record, "Parts Unknown", with a stack of live tracks.
"Dangerous" is a LP (with free CD) of studio versions of Sonic's Rendezvous Band classics like Asteroid B612, Electrophonic Tonic and City Slang. The 10-track LP is supplemented by "Do It Again", "Mystically Yours" and "Power and The Glory" on the bonus CD. Get them here.