Details

By

The Barman

The Barman
On and Ons back live and giving away a new song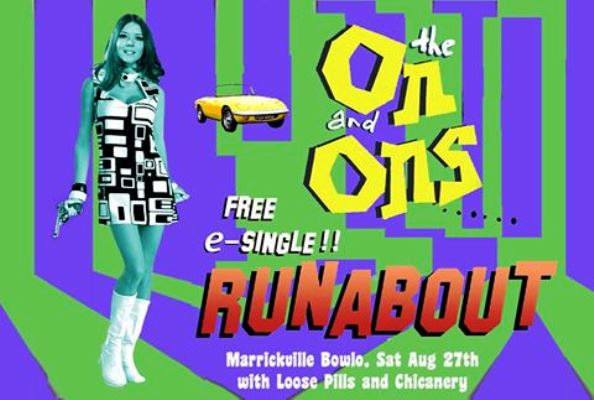 Aussie pop-rock supergroup The On and Ons have been busy recording their follow up to the highly acclaimed album "It's The On and Ons Calling", along with a bit of touring including a Radio Birdman support. Later this month there'll be a gig with a special preview of songs from the new record.
Marrickville Bowling Club in Sydney is the venue on August 27. The On and Ons wil lbe supported by Loose Pills and Chicanery. Every punter receives a free download of a new On and Ons single, "Run About".

The On and Ons contain former members of the Screaming Tribesmen, Hoodoo Gurus and Barbarellas. Details of their launch event are on Facebook here.
Loose Pills have recently returned from a break, supporting Died Pretty and featuring at the Mazstock festival in Northern NSW. They are in blistering form.
Chicanery are an exciting bunch of young ladies and formed at the age of 15 during high school. The group has played numerous shows since then. Now university students, the band has begun recording their debut EP, set for imminent release. "Open Road" is the first single from the upcoming EP, written for a documentary titled "Pontiacs Down Under", and has enjoyed some good radio play.
Get on down. Cheap drinks and food. Only $15 at the door.