Relentless Sunnyboys roll on with more shows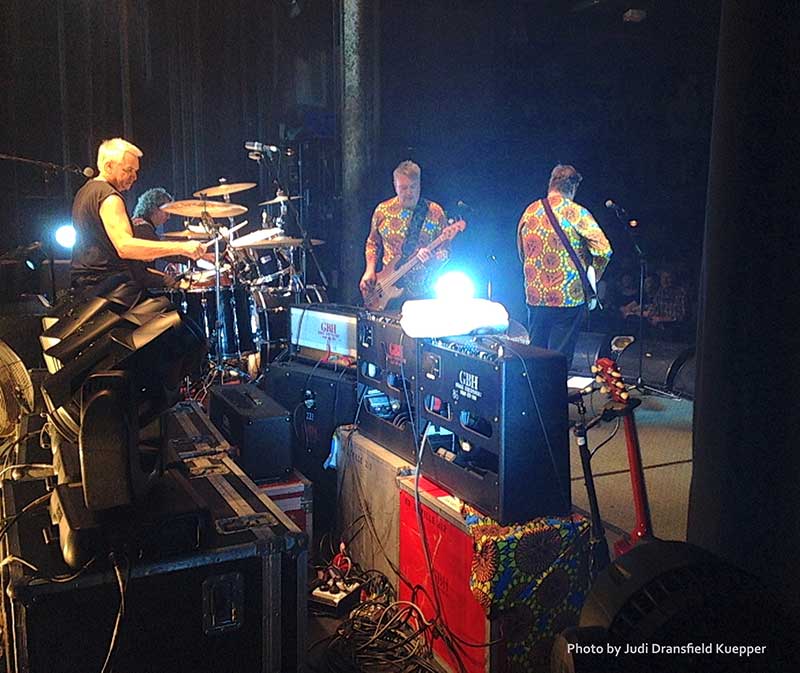 Five years into their reformation and you could be forgiven for thinking the Sunnyboys revival was on the wane. Wrong.
With two Sydney shows selling out in just four days, setting a sales record at Sunshine Coast venue The Shed by selling a third of capacity in the first eight hours and eclipsing their previous best first-week sales in Melbourne, Sunnyboys are the hottest alternative ticket of the Australian summer.
Due to overwhelming demand Sunnyboys are pleased to announce three new shows.
Canberra will host their first appearance in the nation's capital since 1983 on February 22. NSW south coast town Thirroul will receive its first ever taste of the Sunnyboys on February 23.
The iconic Tanks Arts Centre in Cairns has Sunnyboys making just their third ever North Queensland trip, only their second every visit to Cairns and just their first visit to the region since 1982. The gig is February 24.
The three dates join the recently announced third Sydney date making it the most extensive Sunnyboys tour since their reemergence in 2012. Tickets for all three shows are on-sale November 20th. Sydney is on-sale now.
FEEL PRESENTS...
SUNNYBOYS SUMMER 2018
special guests: The Celibate Rifles and Painters & Dockers.
Thursday 25th January 2018
The Tivoli, Brisbane QLD
with special guests The Celibate Rifles
Friday 26th January 2018
Twin Towns, Gold Coast QLD
with special guests The Celibate Rifles
Saturday 27th January 2018
The Shed, Sunshine Coast QLD
with special guests The Celibate Rifles
Friday 2nd February 2018
Melbourne Zoo, Melbourne VIC
with special guests Painters & Dockers
SOLD OUT Friday 9th February 2018
SOLD OUT Saturday 10th February 2018
The Factory Theatre, Sydney NSW
with special guests The Celibate Rifles
JUST ADDED Sunday 11th February 2018
The Factory Theatre, Sydney NSW (6.00pm - 9.30pm)
special guests The Celibate Rifles
JUST ADDED Thursday 22nd February 2018
Canberra Theatre, Canberra ACT
with special guests Painters & Dockers
Tickets via www.canberratheatre.com.au
JUST ADDED Friday 23rd February 2018
Anitas, Thirroul NSW
with special guests Painters & Dockers
Tickets via www.anitastheatrethirroul.com
JUST ADDED Saturday 24th February 2018
Tanks Arts Centre, Cairns QLD
Tickets via www.Ticketlink.com.au or 1300 855 835
Tags: sunnyboys, tour, australian, 2018