Sports return to the stage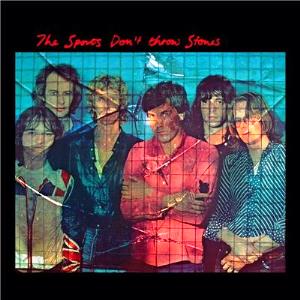 Melbourne rock-pop legends The Sports will re-convene for a couple of live dates in their hometown in May.
Principal members Stephen Cummings, Martin Armiger and Andrew Pendlebury will be joined by keyboardist-guitarist James Black, drummer Peter Luscombe and bassist Mark Ferry for gigs at Memo Music Hall in St Kilda on May 8 and 9.
The band responsible for "Who Listens To The Radio?", "Suspicious Minds", "Boys! (What Did The Detective Say?)", "Strangers On a Train", "When The Terror Hits", "Hit Single", "Reckless" and many more say they won't be touring.
The Sports were part of a major re-issue campaign centring on deluxe editions of their first two albums in late 2014 and a collection of early-mid '70s Melbourne acts, ("When The Sun Sets Over) Carlton".    

Tickets go on sale at www.memomusichall.com.au on Monday, February 9 at 9am AEDST.
Tags: martin, andrew, when the sun sets over carlton, sports, stephen cummings, armiger, pendebury