Details

By

The Barman

The Barman
Tim Rogers-Hard-Ons album already on its way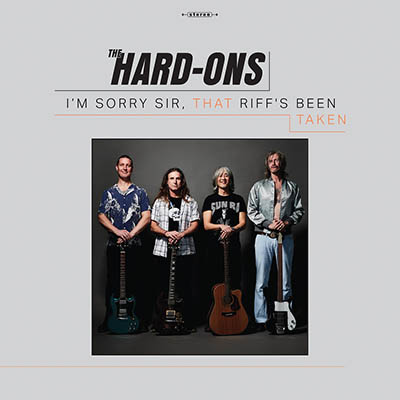 A quick follow-up to the news that You Am I's Tim Rogers has joined the Hard-Ons. Pre-orders are open for their album "I'm Sorry Sir, That Riff Has Been Taken" which is out on Cheersquad on LP, CD and digital on October 4. Grab your copy here.
The announcement certainly has people takling. And the official word from the principals? Hard-Ons' Ray Ahn says: "I'm thrilled to have Tim on board, and I am loving his contribution!"
Bandmate Blackie concurs, "How fucking good is this!!"
And Mr Rogers? "I was already the luckiest goof in rock'n'roll, and I get asked to make a racket with my heroes? Strewth. Wake me up sometime, will ya?"
The first fruit of the partnership, a single "Hold Tight", is out on all streaming platforms on Friday, August 13.