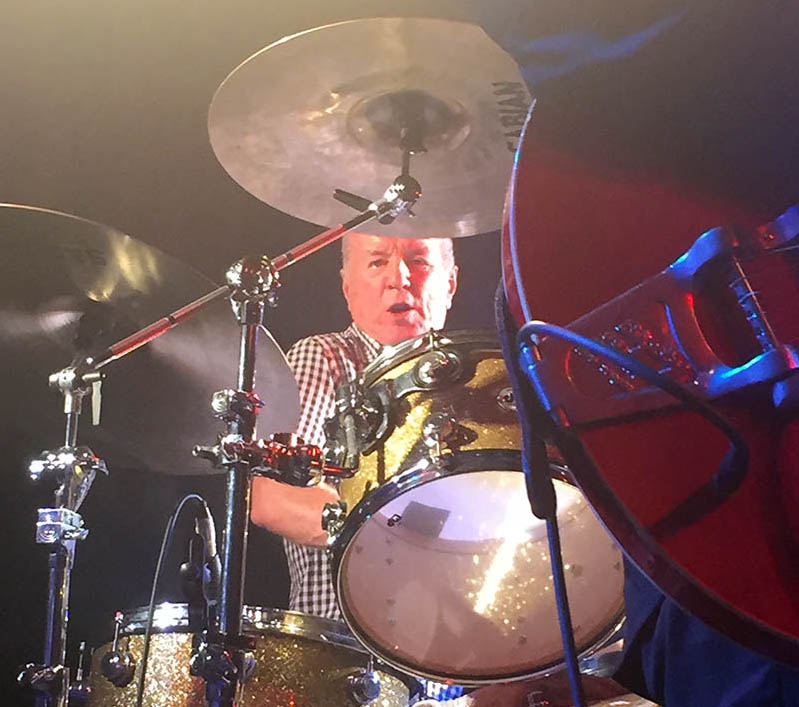 Original and current Animals drummer John Steel. Mandy Tzaras photo.
Can't take her anywhere. This writer's photographer pissed and moaned about the walk from the car to the venue in the usual female preposterous high heels, wibbling and wobbling all over the shop. That'll larn me, in future I'll drop her off outside before parking the car.
Anyway, Jello-On-Springs tipped most of her first glass of white all over me while we were chatting with a friend (I'm sure I deserved it) in The Gov's rather lovely Front Bar (they always have a band on there, so the locals and regulars have some live music if they're not interested in, say, Tweefolkies, The Smythes or Iggy and the Squeezevomits).