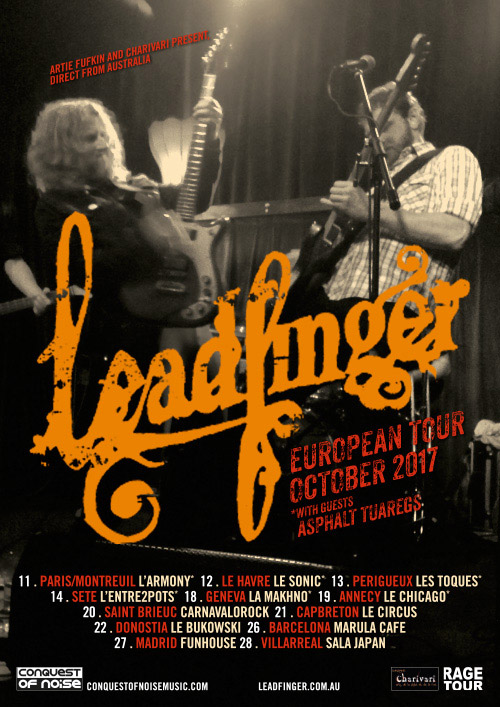 After almost a decade of hanging around the fringes of the Australian music business, Leadfinger are making their first trip to Europe to play a run of gigs this October.
The tour kicks off in Paris before zig zaging across France with support from locals Asphalt Touregs, who feature former Fixed Up singer/guitarist Francois Lebas.
After a layover in Switzerland to play Geneva and a spot of recording in southern Spain, the tour ends with a couple of gigs in Barcelona and Madrid with fellow Aussies, James McCann and the New Vindictives.
Leadfinger is one the best underground rock'n'roll bands in Australia right now.
Since forming in 2007, they have released five albums through various labels, including Spain's Bang! Recordsand Australia's Citadel Records.
The most recent Leadfinger album, "Friday Night Heroes" - out through Conquest of Noise Records - was met with high praise as their best yet.