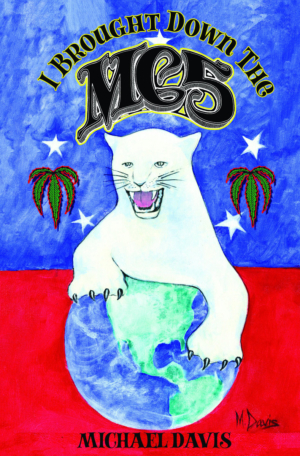 "Brutal" was the first word that came to mind after finishing the posthumous autobiography of MC5 bass player Michael Davis and that adjective is still hanging in the air, 24 hours later.
Over 350 skilfully-written pages, Davis shines a spotlight onto the lives of family, friends, lovers, bandmates and associates over five decades, but it's the glare cast on his own existence that's the starkest.
By accident or design, "I Brought Down The MC5" only covers Davis's life up until meeting his last wife, Angela, and moving to California in the late 1990s. It excludes the DKT-MC5 reunion with bandmates Wayne Kramer and Dennis Thompson, his fight with Hep C, charity work and near fatal 2006 bike crash.
All of that, and Michael finding redemption, could have made a dynamite second book, but Davis sadly passed from liver cancer in 2012, aged 68.