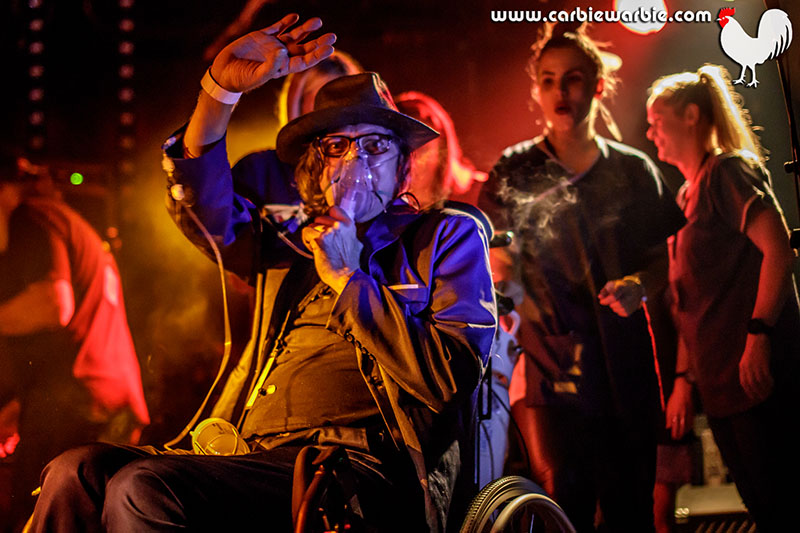 Brian Hooper at last week's Melbourne gig. Carbie Warbie photo.
Much-loved Beasts of Bourbon bassist Brian Henry Hooper has passed away peachefully in a Melbourne hospital.
Brian's wife Ninevah Hooper made an announcement on his Facebook page earlier today:
Brian's ship peacefully sailed this morning. I was with him during that departure. It's the hardest thing a partner could ever do but to say good bye.
I told my three year old twins that mummy and doctors could no longer bring daddy home. Daddy was flying away like s free bird in the blue sky.
Ava, Charlize, Matthew, Nina and Lana are all grieving the loss of their beautiful father. The Haddad and Hooper family are also experiencing their pain.
Cinzia Cozzolino and Michelle Rowe also cherish their memories of Brian.
Thank you for the support.
Hooper had been fighting lung cancer. Just a week ago, he appeared at his own benefit concert in Melbourne, playing with a reformed Beasts of Bourbon. Brian was accompanied by a team of nurses and breathing through an oxygen mask.