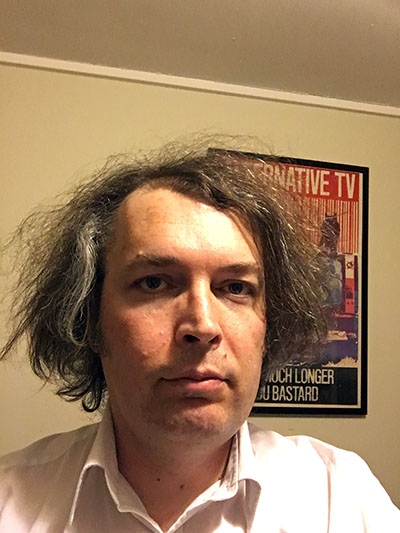 2017 was a great year to celebrate the 50th anniversary of The Velvet Underground & Nico and "Forever Changes", the 40th of "(I'm) Stranded" and the 25th of something great (and local) which came out in 1992 that was more than likely one of Ed Kuepper's. And speaking of Mr Kuepper, let's launch into this Top Ten the Barman asked me to do.
I'll just prattle on about live shows I've seen as they're probably more entertaining than my thoughts on Cosey Fanni Tutti's autobiography "Art Sex Music" which isn't rock & roll enough or director Kriv Stenders's recent feature documentary on the Go-Betweens which is probably too wimpy for readers in I-94 Land.
Fair enough - they're not everyone's cup of tea – especially if you prefer coffee.
1.-7. THE AINTS 2017 AUSTRALIAN TOUR OF THE EAST COAST
Apparently the best way to describe someone who follows Ed Kuepper's shows from town to town is to call them an Edhead. In 1976, Saints fans were known as Kuepper Troopers as it was understood that even in those early days it was Ed's band - up until 1978, at least.
So fast-forward to 2017, The Aints awake after a 25-year hiatus and decide to tour through the most of the country's capital cities doing Saints material from '73-'78.