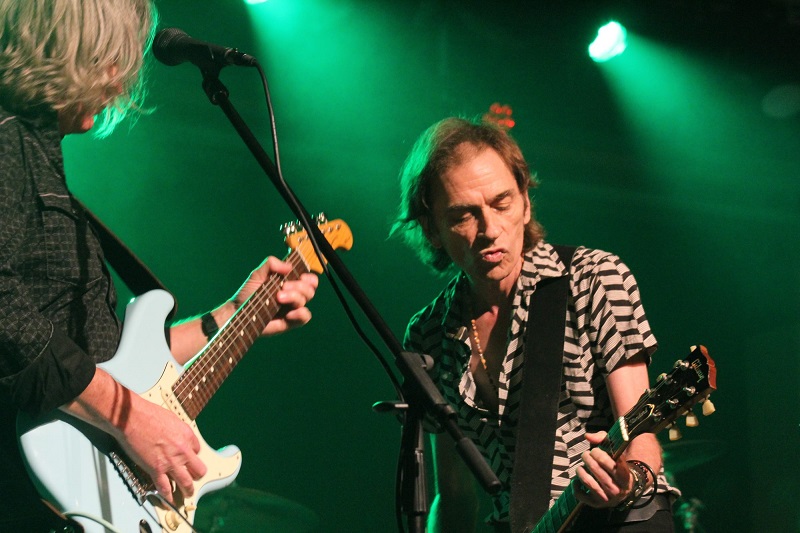 Brian Mann and Mick Medew trading licks in Thirroul. Shona Ross photo.
Gonna break that rule about not reviewing I-94 Bar gigs, as the second of this two-night engagement was badged thus. If you can't write about things you like, what's the point? It's the ethos of why we do this e-zine thing.



So let's be up front and say that Mick Medew is a good mate and his band, The Mesmerisers, are lovely people. In customary evangelical spirit, I'm unashamedly going to tell you that if you love rock and roll then you have to see them - in their native Brisbane or on one of their few forays outside of Queensland.

The first leg of this two-night weekend stand was a support to the mighty Sunnyboys, opening a bill shared with the mercurial Ups & Downs. The venue was the magic Anita's Theatre in Thirroul, an hour-and-a-bit south of Sydney. The second was a Sydney show at the increasingly familiar stamping ground of Marrickville Bowling Club. The Mesmerisers are making the road trip a family affair with partners and two offspring in tow.