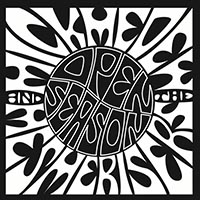 Hello from the Dimboola Farmhouse, I-94 Bar barflies. Mick Medew is a legend, a Queensland Music hall of famer and Australian pub rock icon, and he absolutely nails it with his new album "Open Season" with his band the Mesmerisers.
The Mesmerisers? We have Lois Andrews bringing the bass and her beautiful backing vocals, and she is amazing. Michael Charles is on drums. Yes, that Michael Charles, drummer on Mick's most famous Screaming Tribesmen EP, "Date with a Vampire". The pair just nails it and make a fabulous rhythm section.
Rounding things out on lead guitar is Brian Mann, also ex-Screaming Tribesmen and a gifted player who also doubles behind the recording board. He produced this album and it was mastered by Don Bartley. These gentlemen know how to get the sound down.