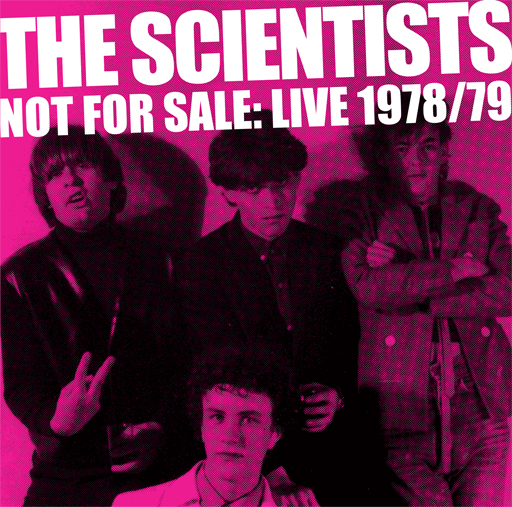 There are supposed to be two types of Scientists fans: those who like the first punky-pop incarnation from Perth and people who like the latter, swampy line-ups that sprang up in Sydney and moved to the UK. Of course that's nonsense. The world isn't binary. You're free to love 'em both.
Getting a handle on the recorded legacy of either, however, is no easy task. The grunge Sydney-UK Scientists recorded in fits and starts, falling out with their then-record company and seeing their stuff released in forms that did not please them.
You'll drop big money tracking down original vinyl but the output of the Perth Scientists has been reissued several times over in jigsaw fashion. At one stage their legacy did suffer from a poorly produced self-titled record (the posthumous so-called Pink Album) being their only LP. Thankfully, there's enough out there to give a more complete picture of their sound, to which "Not For Sale" adds much.