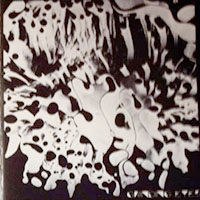 Drone and fuzz are the base ingredients in this psychedelic stew from Sydney four-piece Gridning Eyes. The sound is thunderous and heavy in the mid-range, with no compromise to melody. Delicate harmonies are in short supply.
Grinding Eyes have been around for three years and have two singles on prodigious boutique Brisbane label Tym Records. This is their long player debut (on CD through Off The Hip) and it's an exacting but rewarding trip
Recorded by Owen Pengilis (Straight Arrows), and mixed (in France) and mastered (in Detroit) by sonic wizard Jim Diamond, these are nine songs of dark, relentless assault.