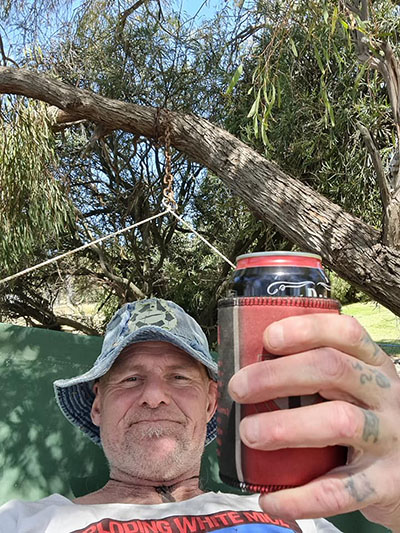 RON BROWN
I-94 Bar correspondent from Dimboola in The Outback, Australia
Hello Barflies. It's been a shitty year. No gigs in this year's Top Ten but the Farmhouse has still been rocking
10. The Stooges - "Live At Goose Lake"
After all the stories about Dave Alexander's bass playing at this gig being horrible and Iggy sacking him is now put to rest it. Better than they said.
9 .Deniz Tek & James Williamson - "Two For One"
When two guitar greats join forces, one would expect it to be good. And it is.
8, The Casanovas - "Reptilian Overlord"
The Casanovas have released another fabulous record full of big riffs.
7. Mick Medew - "Psychopharmacologist"
The songs and vocals are brilliant, and also thanks for the Sunday streaming sessions with Miss Border Collie.
6. AC/DC - "Power Up"
They're back with their best album in years - a true tribute to a lost brother.
5. Drop Kick Murphys – live stream
The DKM did a wonderful live stream from Finway Park , spectacular sound and songs.