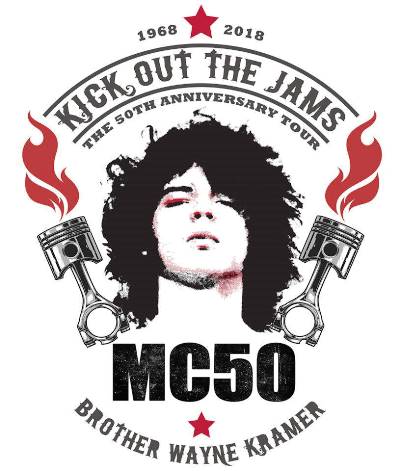 Wayne Kramer is marking the 50th anniversary of the MC5's "Kick Out The Jams" album with a world tour under the banner of "MC50".
Joining Kramer will be Brendan Canty (Fugazi), Kim Thayil (Soundgarden), Doug Pinnick (King's X), and Marcus Durant (ZenGuerrilla). Each night the band will perform "Kick Out The Jams" in full, followed by a rotating encore built from later MC5 material.
Some European festival dates, including Spain's Azkena Festival ,have been announced but only one US show – September 27 at the Fillmore Detroit - has been released. Watch this space.