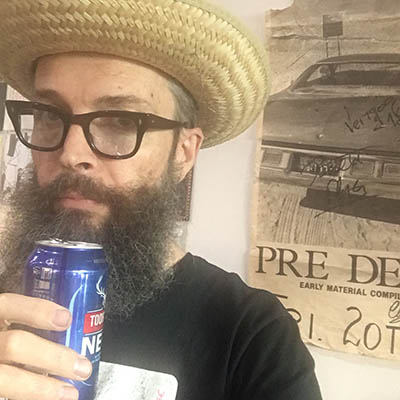 DONAT TAHIRAJ
Owner of Phase 4 Records and Cassettes store and the LCMR Records label
Brisbane, Queensland, Australia
There's no need to explain what a slightly weird year 2020 was. Sadly and for my back pocket's sake, Phase 4 Records had to close for most of Autumn which meant I wasn't as often held captive by some stinky guy banging on about the greatness of some rockist act they read about in "The Wire" at the top of their voice scaring our innocent customers away while I desperately needed to go to the toilet.
Our record label LCMR managed to squeeze out only three 7" EPs for the year – one by a hopelessly obscure Toowoomba punk group, Brian, and two by Xiro, the Brisbane band of the early post-punk era who should've gone on to have a great international career but decided not to for the sake of art; or something.
It was a great pleasure putting them all together for those who were all too familiar and the ones who were brave enough to try some music that was completely unknown to them.