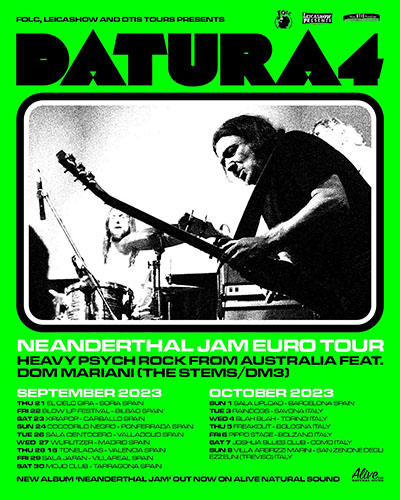 After a brief sweep up the Australian East Coast and a farewell show in home state Western Australia,
Stems
mainman
Dom Mariani's
boogie-psych powerhouse,
Datura4,
is embarking on its first European shows since 2019.
The band is heading through Spain and Italy in September and October, promoting its latest album "Neathderthal Jam". Tickets are available through the venues.
DATURA4
SPAIN AND ITALY
SEP
OCT
Sun 8 -Villa Arbrizzi Marini-Sanzenone Degli Ezzelini, Treviso
Details

By

The Barman

The Barman

Hits: 1002