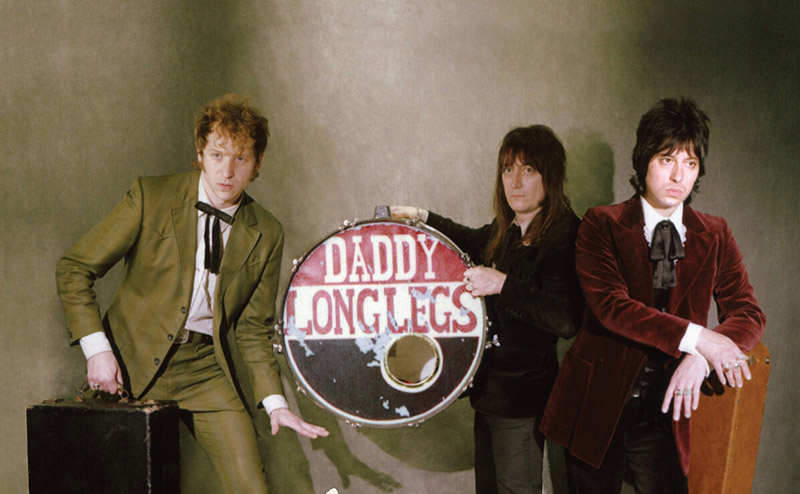 Blues-punk rockers Daddy Long Legs are embarking on their first tour of Australia this month.
Starting out on Norton Records, home of legends such as Andre Williams, the Sonics and Link Wray, the New York City-based group recently dropped their new single, "Nightmare", a cracking and frighteniing tune that sums up what we've all gone through the past few years. They even got their mate Wreckless Eric to do backing vocals.
Singer/guitarist Brian Hurd spoke to me on the zoom machine while the band was mid tour in Europe.
I-94 Bar: Dave Laing, who teed up this interview up, told me he can't stop listening to the new Daddy Long Legs single, "Nightmare". Once I heard it I kept pushing repeat as well.
Brian: Right on, thank-you!.
It's certainly a song of the times, did you write it about all the stuff that happened in the last few years?
Brian: Yeah it's absolutely of the times, and inspired by everything that's happened all around us. The story behind it is, in January 2021 I got sick, I had the COVID bug, and I had these crazy dreams that were super vivid, and every night I would dream a different song.
One of the nights that I was under the weather, I had a dream that I was hanging with all these leather clad, denim clad rockers, long hair dudes, and they were telling me how much they dig Daddy Long Legs and they were telling me their favourite song was called "Nightmare".
Well pre-COVID, before all this happened you made a LP called "Lockdown Ways" (2019), so you really have nailed the current times before it happened, AS WELL!
Brian: (Laughs) Yeah.