Details

By

Robert Brokenmouth

Robert Brokenmouth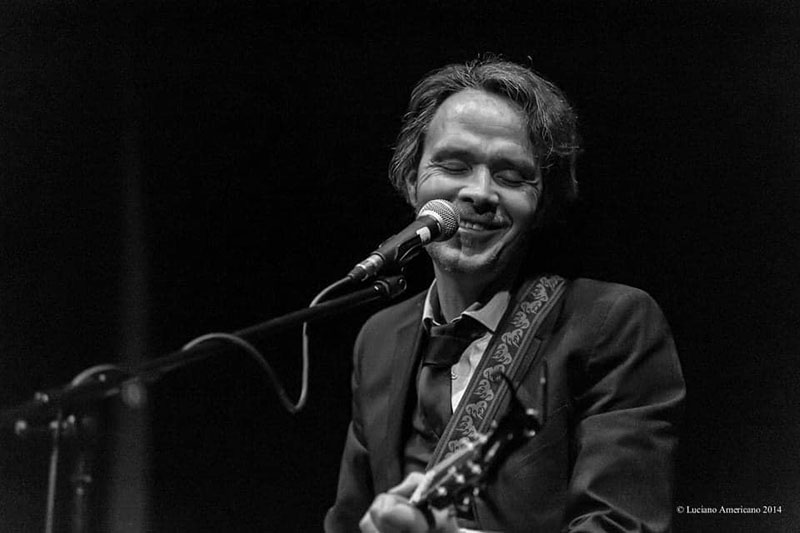 Hugo Race at home on the stage.
After listening to Josh Lord and Hugo Race's LP "Memento Mori" for so long I'm in some kind of extended swoon. Took two showers and a handful of aspirin, plus an 11-year-old's netball final to finally get me to shake out of it.
Melbourne visual artist Josh Lord collaborated with musician-producer Hugo Race (Hugo Race Fatalists, Nick Cave and the Bad Seeds and The Wreckery) for the artwork of Hugo's albums "Dishee" and "Star Birth/Star Death". In 2021, they spent a day in the studio channelling their own improvised music, creating a wall of sound with guitars and devices. "Memento Mori" is the result.
I decided to ask the perpetrators of this unholy haze a few questions: the same questions, equally, and hoping that they wouldn't confer with each other.
As The Barman says: Full disclosure: I know both of these gents, and know also that their personalities are fundamentally different - although what drives them is a very similar creature.
Details

By

JD Stayfree

JD Stayfree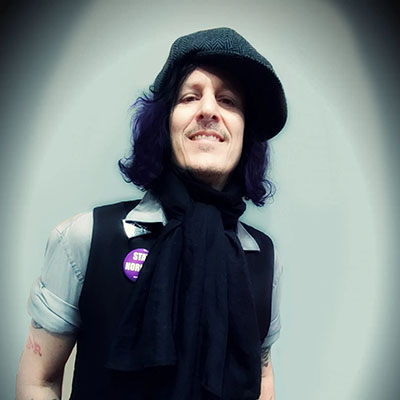 I'm not certain who first coined the memorable phrase Glamericana to describe Joe Normal's songs that are part power-pop, part glam rock, and part blue collar romance and workin' man auto-mythology, ala early E Street Band, but it is indeed an apt description.
Joe Normal's visually stimulating, marketing-minded New Jersey glam gang, the Zeros, moved to L.A. in the 1980s and almost immediately made a big splash on the scene. They were recruited by Howard Stern to record his original radio show theme song and had an endorsement from a top name tennis shoe company. California kids were forming bands with multicolored hair in homage to their Zeros heroes.
The purple haired Zeros were kind of like the missing link between Poison and Green Day. Unless you lived in L.A. in the late '80s and early '90s, it's hard to even remotely grasp how popular the Zeros really were with all the L.A. glam kids, back then, they used to pack 'em in at all the clubs, standing room only, lines around the block.
Details

By

Patrick Emery

Patrick Emery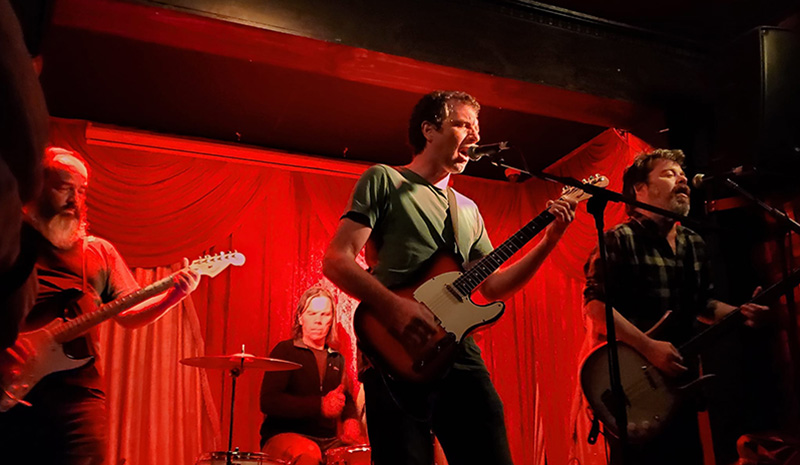 Simon Juliff flanked by Jimm Sfeftos (left) and Joel Silbersher with Greg Bainbridge on drums.
Simon Juliff might be the best Australian songwriter you've never heard of.
Not that he'd ever be so egotistical as to suggest that. Or that it'd be easy to find evidence of Juliff's songwriting. Indeed Juliff's career is as sporadic as it is enigmatically impressive.
Juliff formed his first band, The Evil Dead, in his teenage years in hometown Melbourne, in the shadows of more prolific and now legendary Melbourne bands such as GOD, Powder Monkeys and Hoss, vehicles for Juliff's high school friends Tim Hemensley and Joel Silbersher. Some years later Juliff joined with his younger brother Felix, bass player Dave Bryan and future Dan Sultan collaborator Scott Wilson in the three-guitar, country 'n' rock band The Roys.
Their ranks included Sultan for a while on drums and they released two criminally underappreciated records on Bruce Milne's Infidelity Records before fading from view.
It would be more than a decade before Juliff's songwriting rose to the surface again, this time via long-time fan and Dog Meat Records boss, Dave Laing. Indeed Laing was so impressed with Juliff's unrecorded material that he decided to release his debut solo album, "Stars", on the rejuvenated Dog Meat label.
Patrick Emery spoke to Juliff about his origins as a musician and recent re-emergence.
Read more: Second time around: The re-emergence of Simon Juliff