Coming at you from Maitland, NSW, The Golden Gaytimes have released the video clip for their new single "The Golden Gaytimes Theme" (out digitally on July 14), from their debut album "Hot As Buggery", out now via Half A Cow Records/MGM.
The Golden Gaytimes (featuring members of Muzzy Pep, The Sleepy Jackson, Forever Since Breakfast and The Great Dividing Range) with the one and only Jane 'Jane-O' Harvey up front. Their recently released debut album has inspired a run of madcap, psychedelic and party atmosphere gigs, guaranteed to have punters heading for the dance floor.
The Golden Gaytimes will be out and about spreading the love and sharing their uninhibited, feel good vibes across the Australian East Coast.
The Golden Gaytimes
JULY
21 - Petersham Bowling Club, Sydney NSW
+ Creme Brulee and Nighttime & Child
22 - Figtree Sports, Wollongong NSW
29 - Link & Pin, Woy Woy NSW
+ The Silver Dragons
SEP
1 - Beaches Hotel, Thirroul NSW
15 - Lulie Tavern, Abbotsford VIC
16 - Coburg RSL VIC
17 - St Kilda Bowling Club VIC
OCT
13 - Marrickville Bowling Club NSW
NOV
10 - Stag and Hunter, Newcastle NSW
DEC
9 - The Tav Old Bar NSW
15 - TBA, Gold Coast QLD
16 - Stranded, Brisbane QLD
Details

By

The Barman

The Barman

Hits: 630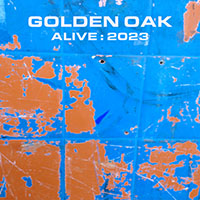 Alive 2023 - Golden Oak (Iceage Productions)
As you probably know, the Australian Iceage label is known for extraordinary experimental, electronic, drone, industrial and general fist-in-your-sleepy-face noise.
On the other hand, Golden Oak is known for its cheap, usually cask-borne, wines and fortified wines. Golden Oak is beloved of ... well, I won't say it, but you know who I'm talking about.
One assumes that, by choosing the band name, there is a droll (if not perverse) joke afoot.
Details

By

Robert Brokenmouth

Robert Brokenmouth

Hits: 1161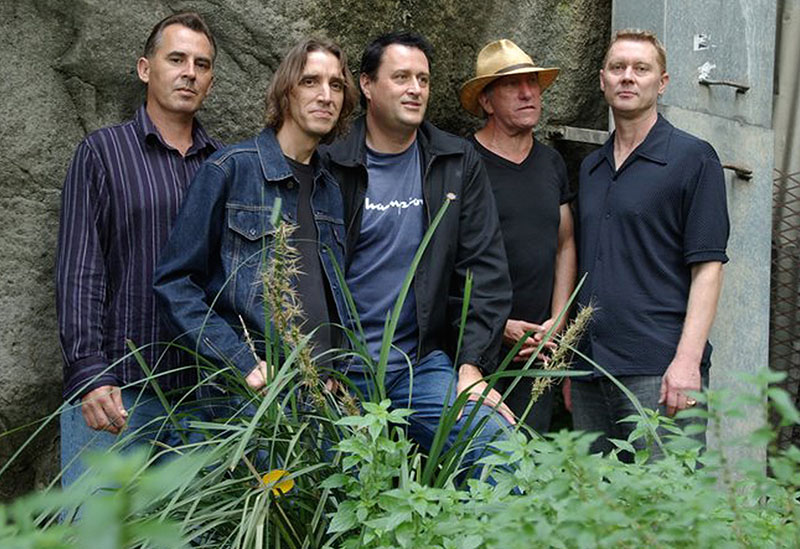 Died Pretty has reluctantly cancelled its run of Australian shows in October due to health concerns for band members Ron Peno and Chris Welsh. In a statement on Facebook an hour ago, the band said:
With much regret we have to announce the cancellation of the upcoming October shows due to health issues of two members of the band.


Ron's cancer fight is ongoing and he has recently commenced further treatment that will make it impossible for him to perform in the near future.
Chris has recently been diagnosed with lung cancer and his treatment schedule will also make it impossible for him to perform in the upcoming months. With both of them unavailable in October we are forced to accept the cancellation as a necessary action to insure their health and comfort.
Details

By

The Barman

The Barman

Hits: 2173
P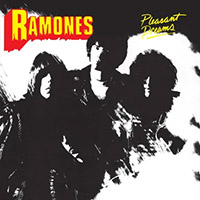 leasant Dreams - Ramones (Rhino Records)
Pleasant Dreams Demos – Ramones (bootleg)
(Written from 23 May through 3 July 2023)

Ever notice how our first impressions are the strongest? That whatever we encounter first, stays with us, often for decades, and often despite intellectually knowing that that first impression is in fact wrong?
Like lasagne sticking to a carpet (don't try this at home) or a losing soul clings to pride, with both pasta sauce and draining soul not having a clue about what they're sticking to, or why, or even that they are sticking to anything.
Similarly, what we discover when we're young often stays with us no matter how wrong we might be.
Details

By

Robert Brokenmouth

Robert Brokenmouth

Hits: 2270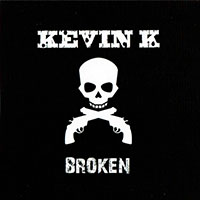 Broken – Kevin k (Vicious Kitten)
Recorded with all dials in the red in a basement in the cold of a Michigan winter, "Broken" shows Bowery veteran Kevin K is anything but. Your sound system may be, though, after 12 songs that don't skimp on distortion.
Glossy production and Kevin K have rarely been mentioned in the same breath. Ironically, his most polished record, "Magic Touch", also came out on Vicious Kitten 23 years ago. Apart from being on the same imprint, "Broken" bears no resemblance and sounds like Blue Cheer.
Kevin K played all the instruments on "Broken" (with some minor drum machine assistance) and the production is homespun. The "never too loud" ethos and claustrophobic feel might leave you gasping for breath midway through but I suspect that's the intention.
Details

By

The Barman

The Barman

Hits: 1309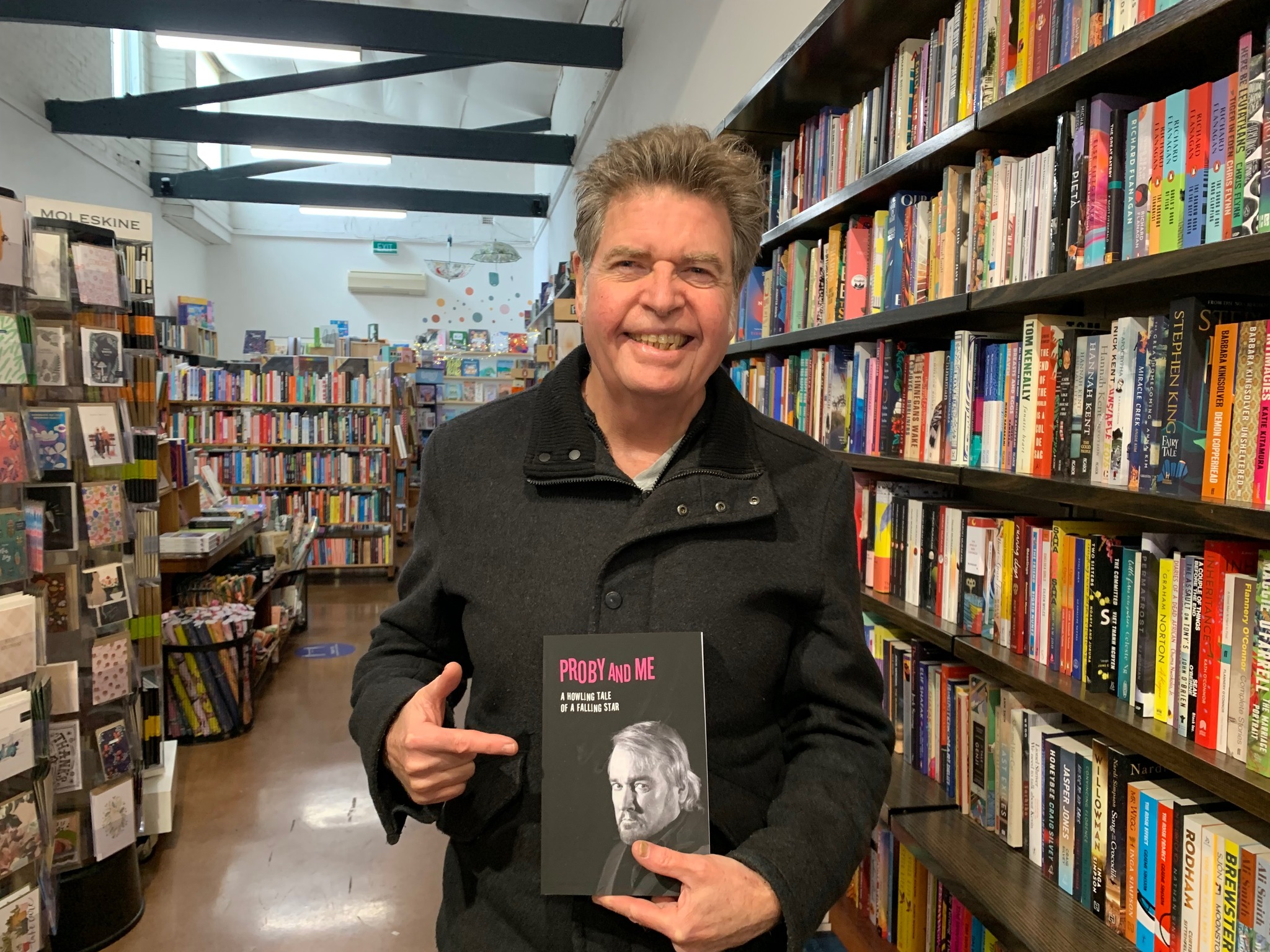 Author Mark Cornwall and "Proby and Me".
As a child growing up in the south-east South Australian town of Mount Gambier, Mark Cornwall recalls seeing an American singer performing on the Beatles' television special, "Around the Beatles".
"He had a pony tail and this was 1965. This weird stage outfit, buckled shoes, singing "Walk the Dog'," says Cornwall.
The artist was Texan-born James Smith, known better by his stage name PJ Proby. Proby had first come to public prominence with the top 10 hit "Hold Me" and would go on to generate and foster a mixture of popular interest and media controversy over the course of the rest of the decade.
Details

By

Patrick Emery

Patrick Emery

Hits: 1530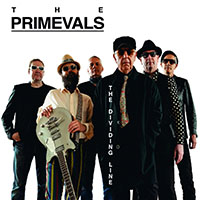 The Dividing Line – The Primevals (Heavy Medication/Triple Wide/Ghost Highway)
It's 40 years after they formed in the no-nonsense Scottish city of Glasgow and If you haven't worked out what The Primevals are on about three songs into this, their latest and 14th album, you need to have a wee dram and a good, hard look at yourself.
Admittedly, a band that dates from 1983, worked the European circuit on the back of a French New Rose Records deal, disappeared and resurfaced to start a second life a decade-and-a-half ago and has undergone considerable member churn could be a hit or miss proposition, but The Primevals keep delivering.
Details

By

The Barman

The Barman

Hits: 1415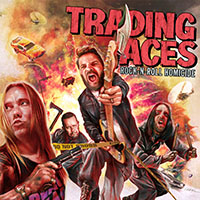 Rock 'n' Roll Homicide – Trading Aces (Ripple Music)
Hello I-94 Barflies , it's been a while but there's a bit to talk about with The Farmhouse rocking to the sounds of Trading Aces' "Rock 'n' Roll Homicide", and what a ripper this album is.
Trading Aces is a supergroup of well-known, and not so well-known, musicians coming from all over the world to pay homage to one, the late Eddie Van Halen, and, boy, does it rock.
Frank Meyer of the Streetwalkin' Cheetahs is joined by Dennis Post of City Kids (both on guitar and vocals) .Bjarne Paamand (Warrior Soul) is on bass and Ivan Tambac (also Warrior Soul) is on drums. They got together to make some tunes and express their grief at the loss of Eddie into some hard rock, metal, punk and pop.
Details

By

Ron Brown

Ron Brown

Hits: 2101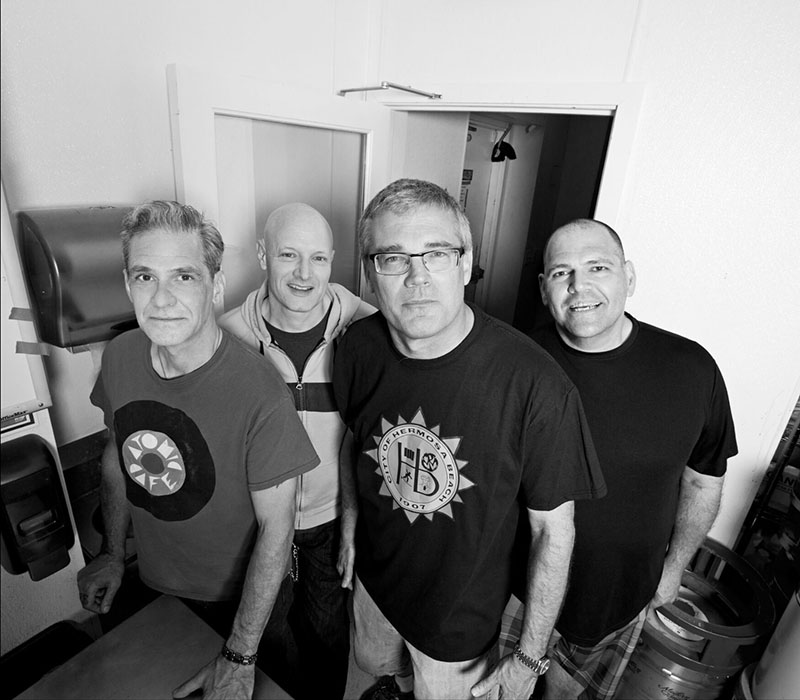 One of the most irreverent bands ever to come out of the Southern Californian punk scene,Descendentsare returning to Australia and New Zealand this October, playing six headlining shows.
Descendents have one of the most enduring legacies of any punk rock band in history. Known for their early, defining timeless classic albums such as "Milo Goes to College" and "I Don't Want to Grow Up" and songs, "Hope", "Suburban Home" and "Good Good Things".
Milo Aukerman (vocals), Bill Stevenson (drums), Stephen Egerton (guitar) and Karl Alvarez (bass) will be joined by a swag of local supports listed below.
Details

By

The Barman

The Barman

Hits: 1002