Details

By

Mark Horne

Mark Horne

Hits: 3260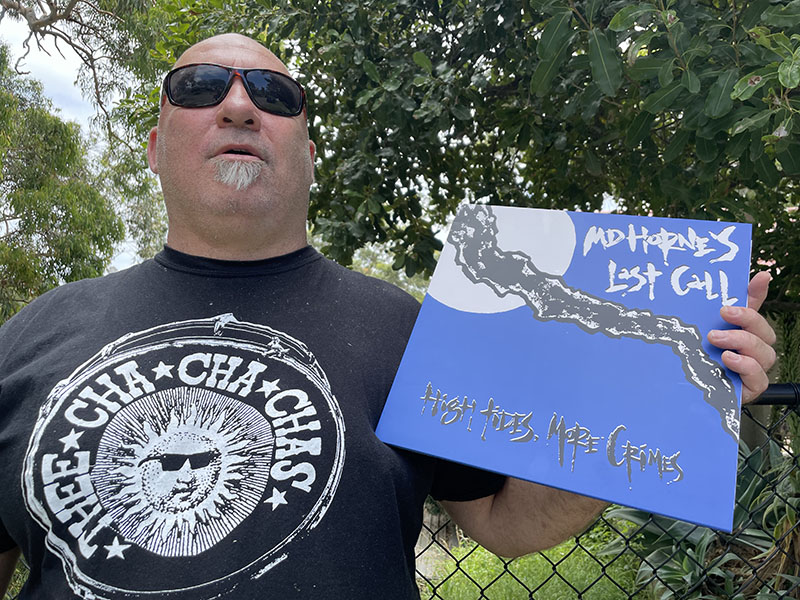 1 - Celibate Rifles - "Extract from the Fungus".
The moment it was released it went to no.1 in my charts.
2 - Drugs in Sport – "At Least We'll Always Have Rock and Roll To Fall Back On" (OuttaSpace).
Label mates. Top, top pop album which I am playing every day.
3 - Chimers - "Chimers" (Poop Alley Records)
Was on the full time playlist for numerous weeks this year.
Details

By

Patrick Emery

Patrick Emery

Hits: 3800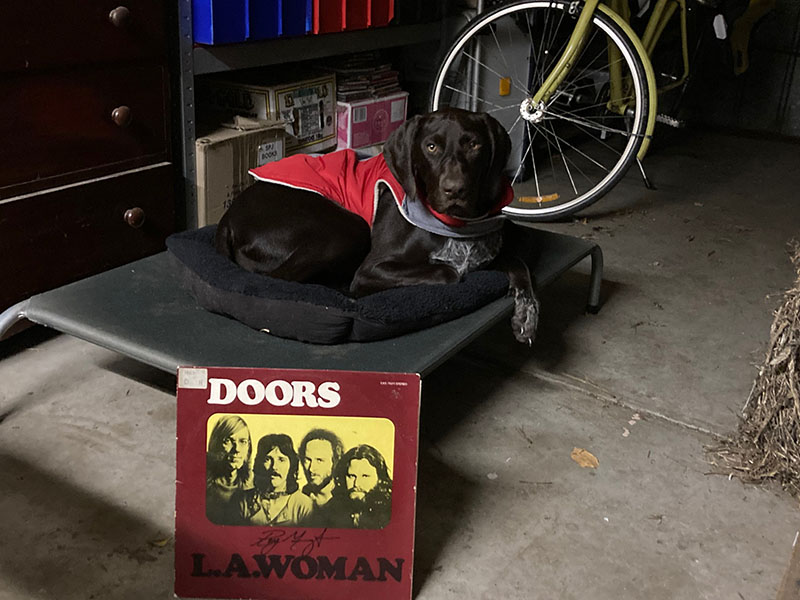 PATRICK EMERY'S TOP 10
Nudity – Nudity Is God's Creation – I ordered this through Richie Ramone's Strangeworld Records on the basis of the name and a brief musical snippet alone. A re-release of a double album of choice cuts from 2005-2010, a smattering of Pagans-ish punk rock, Detroit garage, fuzzed out psychedelia and raga frenzies. My favourite vinyl purchase for 2021. The neighbours are still processing it.
Foggy Notion – great live band, great songs, talented players. By my count, we've seen them 10 times this year, with at least four shows cancelled due to you-know-what. New album out digitally, physical copy due March 2022.
Details

By

Matt Ryan

Matt Ryan

Hits: 4601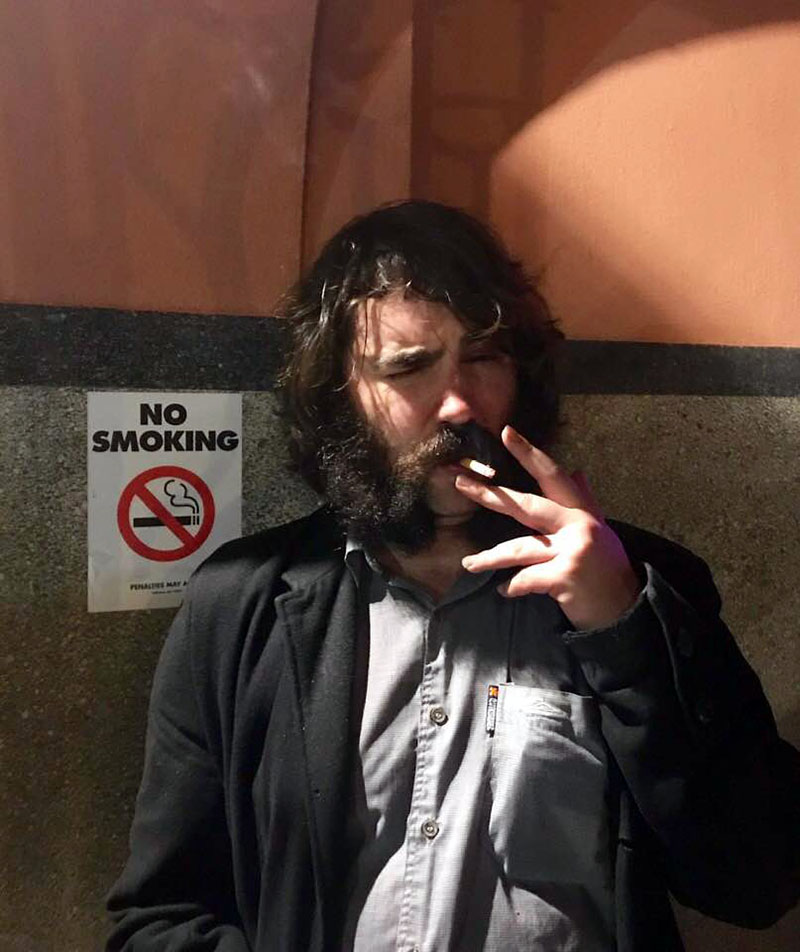 Josie Jose photo
Best Albums of 2021 (not in order)

Blowers – "Blowers"
In the tradition of Jay Reatard and the Oblivions, Blowers are a band that proves less is more. Killer bare basics, as well as plenty of humour. One take, if there's a mistake, fuck it, that's the take. This LP is prime example of garage rock at its purists and best.
Civic – "Future Forecast"
After a few brilliant EPs it's great to finally get a full Civic release. Combining elements of '90s Melbourne rock and US 2000s gunk rock, this stayed on the turntable for a good fortnight.
Cutters – "Australian War Crimes"
Six tracks clocking in at 10 minutes, including a diss on Rye, a suburb I don't care for, and the title track, a reaction to revelations of Australian SAS soldiers' behaviour in Afghanistan. Brutal and superb.
Details

By

Peter Black

Peter Black

Hits: 3592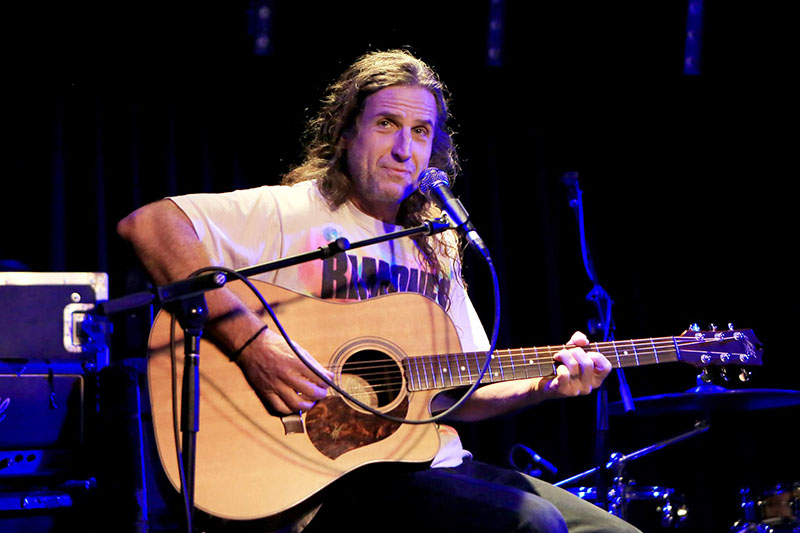 My Top Ten is all over the shop - non sensible and I'm sure a few were from years back, but I only just caught up!
1. Get Back by Peter Jackson
Stupendous all the way through.
2. McCartney 3,2,1
Stupendous all the way through.
3. Radio 2SER-FM
Details

By

Bob Short

Bob Short

Hits: 3232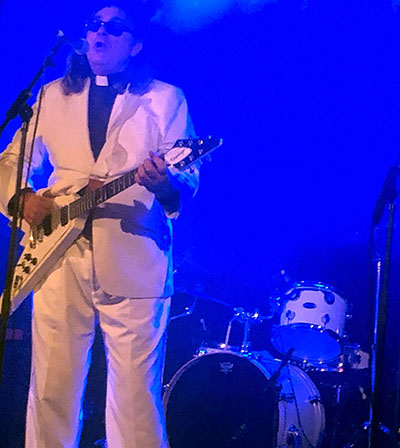 TOP TEN CIRCLES OF HELL FOR 2021
1:The circle of passive rebellion where the damned must battle eternally painful loopholes.
Reserved for DICKNOSERS, CHINWAGGERS, NECKBREAKERS and EAR RINGERS. A mask is a simple thing. You just embarrass yourself by failing to wear it correctly. Special shout out to dickheads who punch a hole in their masks to smoke cigarettes.
2: The circle of deep regret where the damned spread disease to their loved ones before spending eternity intubated.

Reserved for Antivaxers. Vax up or shut up you medieval floor lickers.
Details

By

JD Stayfree

JD Stayfree

Hits: 3384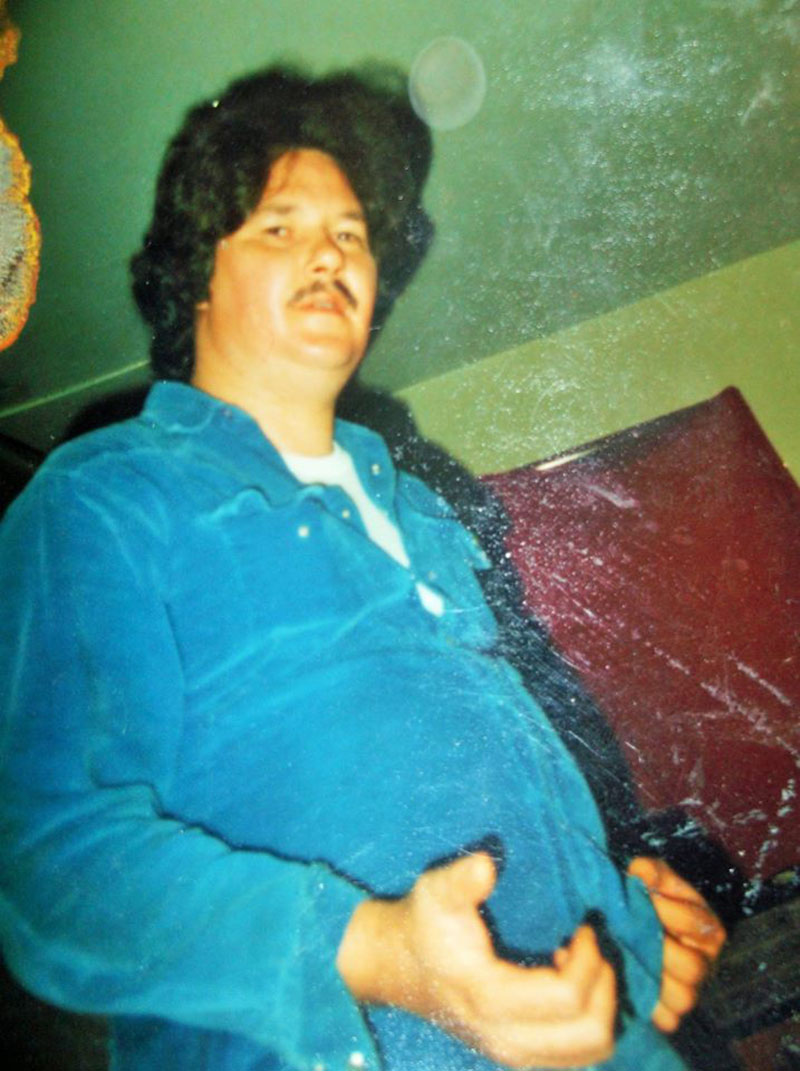 MY YEAR'S END TOP TEN or maybe more, I never said I was any good at math. -JD Stayfree
1.) Dan Denton is published byPunk Hostage Press.
Details

By

Ron Brown

Ron Brown

Hits: 2769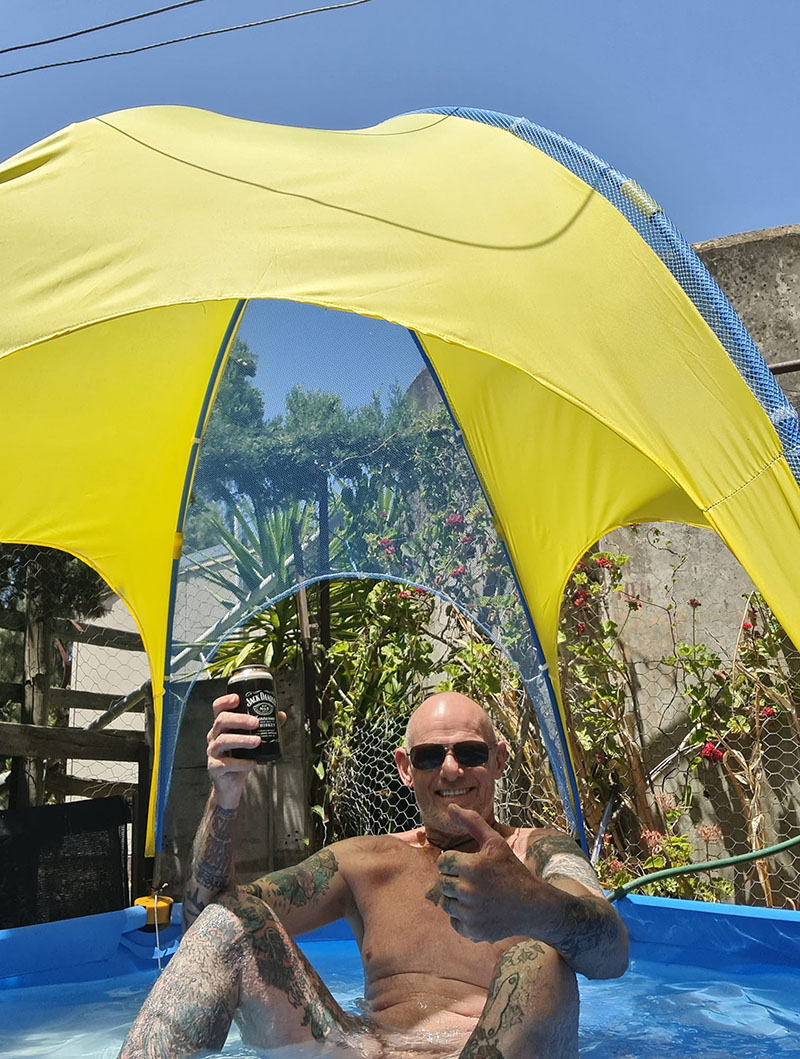 THE FARMHOUSE'S TOP TEN
Hello I-94 Barflies. What a shitty year it's been. Charlie Watts' passing makes me feel old and I type with a heavy heart with the passing a few days ago of my friend, the great guitarist John Nolan (Bored!, Powder Monkeys, Spencer P Jones and The Escape Committee and more recently Powerline Sneakers.) Last drinks, last smokes. R.I.P.
Thank fuck there is music. There have been numerous great releases this past 12 months, so here we go.
Details

By

Frank Meyer

Frank Meyer

Hits: 3154
Frank with The Streetwalkin' Cheetahs.
TOP TEN ALBUMS
Cheap Trick – "In Another World"
The masters of hard rock power-pop return with another banger. What year is this? How is it possible these guys are still so good?
The Wildhearts – "21st Century Love Songs"
Ginger is one of my favorite songwriters and this Wildhearts album is a ferocious reminder that he is still at the peak of his powers.
The Darkness – "Motorheart"
My favorite Darkness album since their debut, this one has swagger, hooks, and lots of blistering guitar riffs!
Details

By

Norro

Norro

Hits: 4010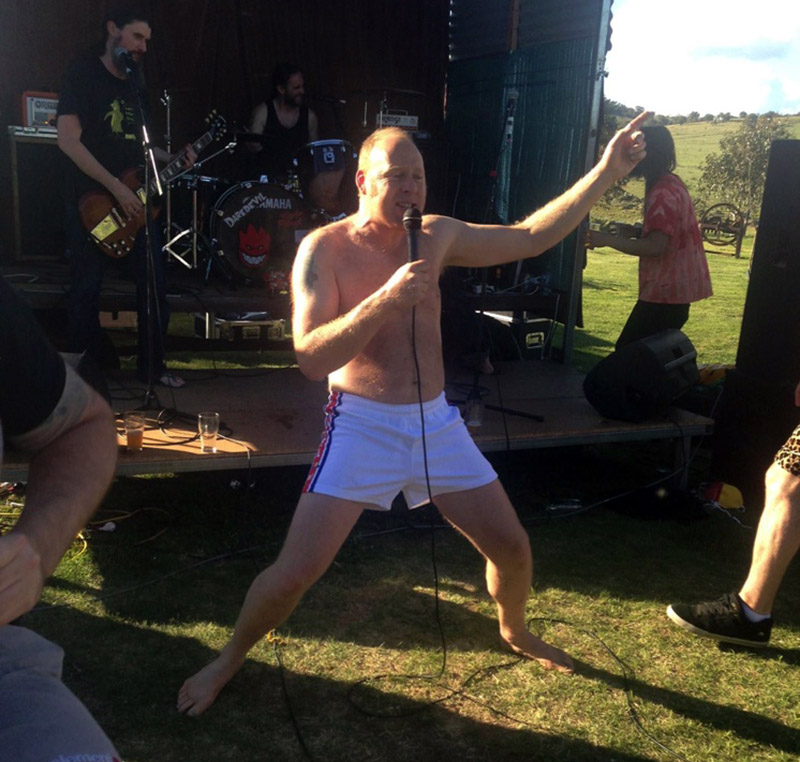 Let's face it, rock'n'roll is absolutely and completely stupid and ridiculous. That's why I love it. And the more stupid and ridiculous it is, the more I like it.
Gimme some lycra clad idiot climbing up a speaker stack screaming about how rock'n'roll they are, or some sweaty Hornbag dancing on a bar carrying on about kebabs and chlymydia (Hi Celia) and I'm in heaven.
Sure I like serious bands, but jeez they've gotta be very very fucken good to cut the mustard..... or the cheese. A good bit of cheese with rock'n'roll is also a very good thing.
I can't go past a dumb and ridiculous band even if they are a bunch of talentless losers. Just as long as they rock and make me giggle. Bonus points awarded for juvenile toilet humour because that's the best kind of humour.
I just want to be entertained, and I want to have fun.
Details

By

Chris Masuak

Chris Masuak

Hits: 3435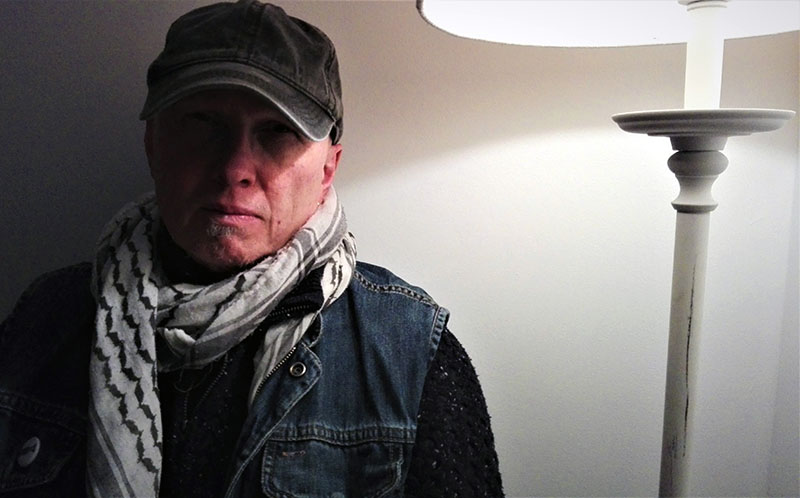 CHRIS "KLONDIKE" MASUAK'S TOP SEVERAL FOR 2021
What's another year without the obligatory screed from Klondike?
You know that my tongue is firmly in cheek but my heart unashamedly on sleeve when wishing you all as peaceful, calm, and rockin' a Christmas as is possible to the human mind!