Details

By

Robert Brokenmouth, JD Misfortune & The Barman

Robert Brokenmouth, JD Misfortune & The Barman

Hits: 2639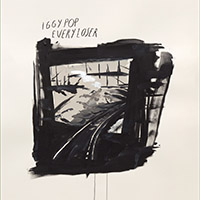 Every Loser – Iggy Pop (Atlantic/Gold Tooth)
Best Ig album I've heard in a while.
On the other hand, after reading this you may be a bit peeved with me.
Hey, it's just my opinion. You?
You can go jump!
Ha!
Having just finished a review of Michael Plater's new LP, "Ghost Music", I'm in a kind of "blown away" mood, which I initially thought perhaps isn't the right headspace to be if I'm gonna review Iggy's new LP.
Details

By

The Barman

The Barman

Hits: 5646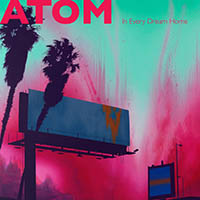 Atom have been playing around Melbourne for several years, and this is partly the result. I say 'partly' because I know they have other songs up their sleeves (and a few deft covers), and also because they're most engaging live, drawing you in like a nurse soothes a muscle-man pretending he doesn't have a fear of needles.
Those of you alert to the ways of the musical underground will recognise at once that this is another brainchild of Harry Howard and Edwina Preston. With the first track, 'Run Out', we're right there in that cut-up era Harry and Ed have created for themselves (somewhere between 1958 and 1989, it seems). In a different place and time, they'd have John Peel thrashing Atom's every B-side while turfing The Cure and The Mission sessions into the archives.
Details

By

General Labor

General Labor

Hits: 6913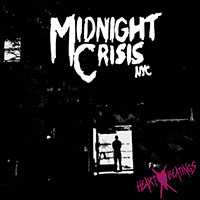 Everybody's heard the rumors about a seedy gang of leather clad strangers seen obscenely strutting up and down the boardwalk, right around the time that all those teenagers started going missing from the amusement park and comic book shop, on the shore, like some ageless, '80s hellraisers, who refuse to die.
Some believe those kids joined some hard partying Ricky Kasso hesher-cult, many have even claimed some second hand knowledge of a fire flickering batcave filled with opium den antiques and gypsy tapestries and a big blacklight poster of Jim Morrison, reptiles abounding...
I, personally, suspect it's all just a big conspiracy theory, the stuff of urban myth, bored kids with overactive imaginations, who have spent to much time watching zombie-hunter shows on cable, reading that "Twilight" book series, and chatting about Slenderman and Bigfoot and Anne Rice stuff, online.
Subcategories